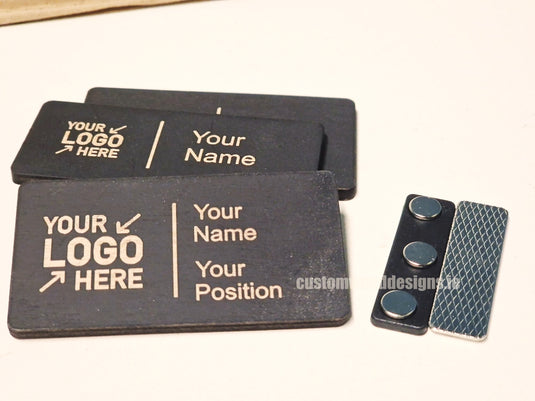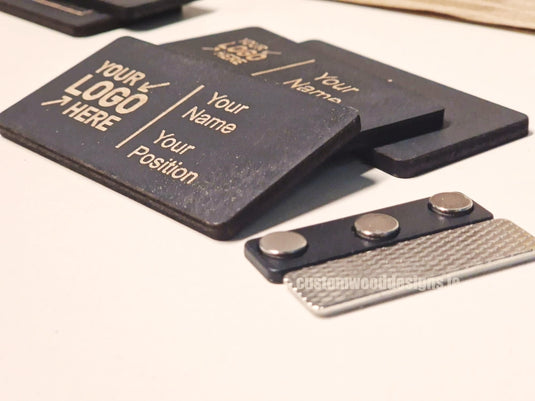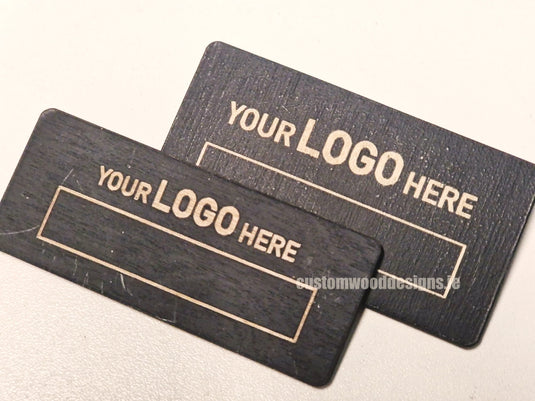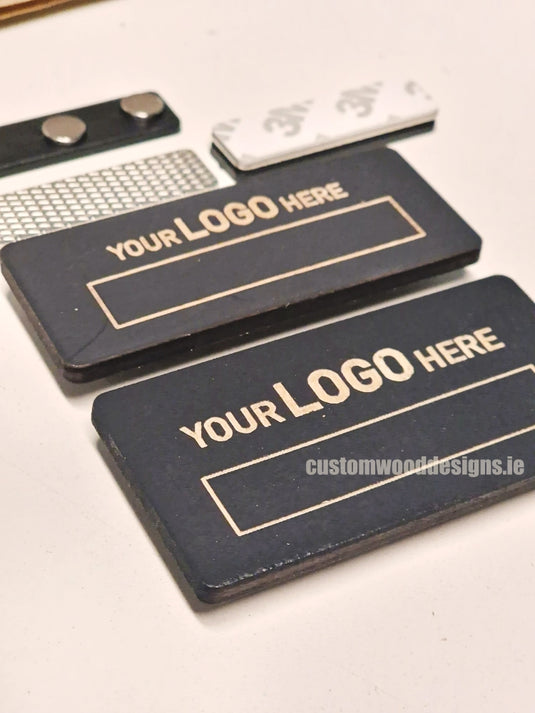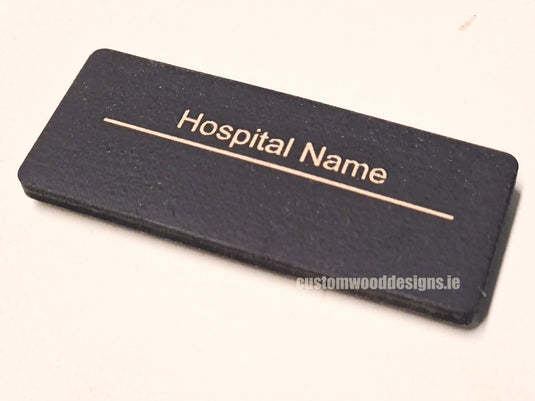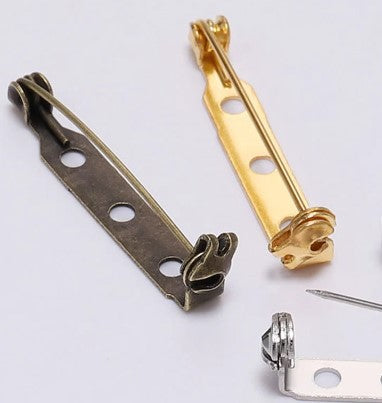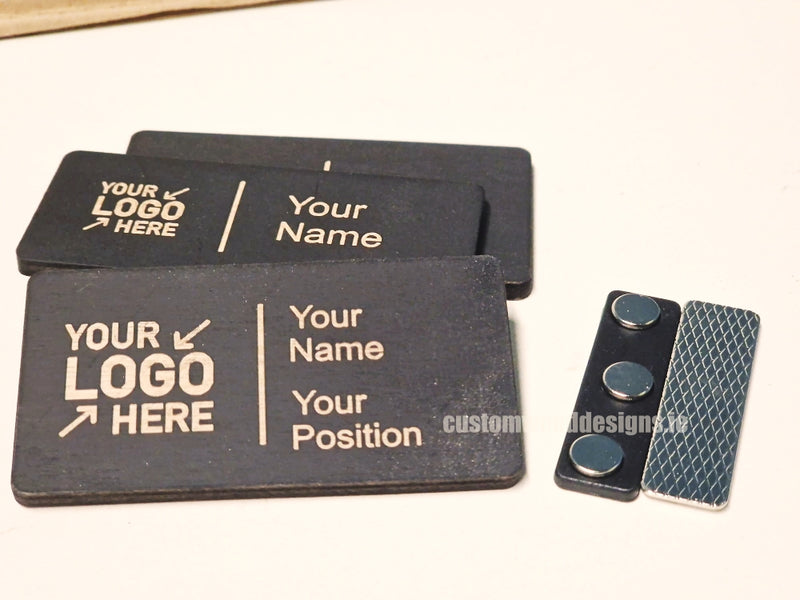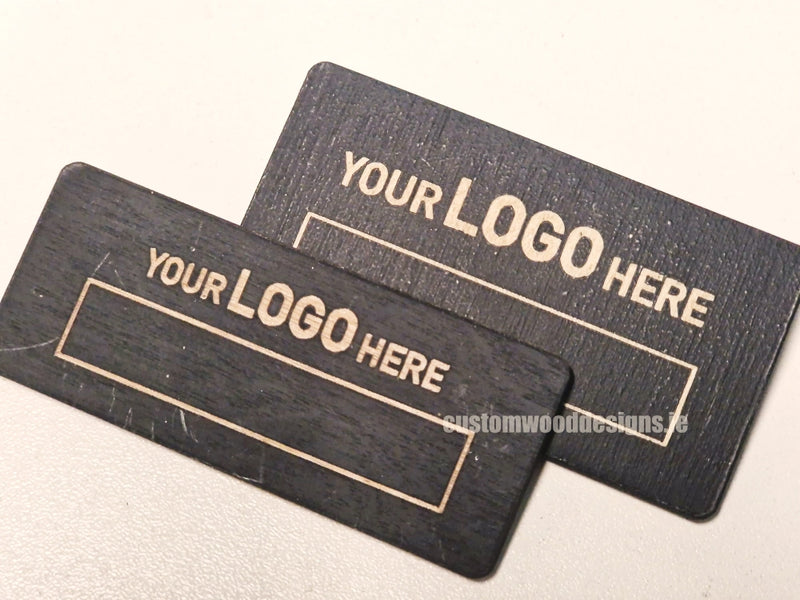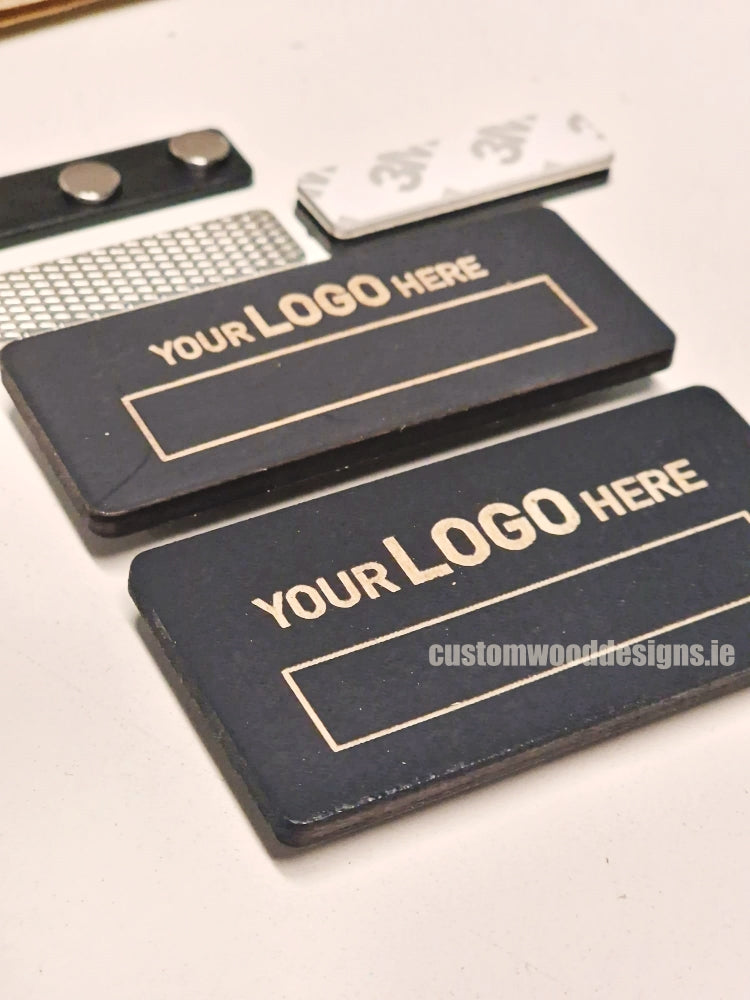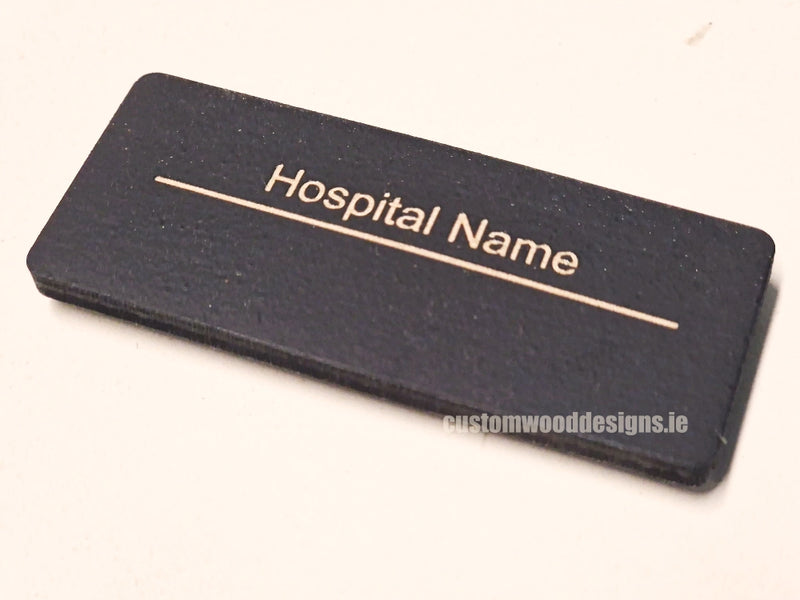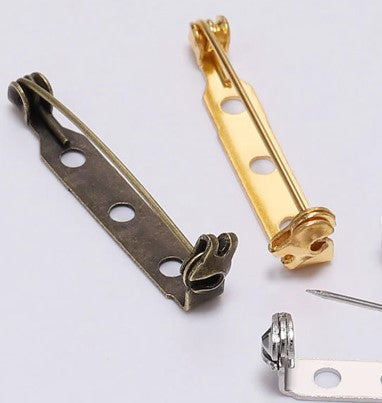 Black Birchwood Name Badges
Made in Ireland. All details & design setup will be done vis proof drawings upon order. 
This option comes with Names & logos engraved. 
Available with either magnetic back or pins (or can be both)
Custom paint finishes also available. 
Size : 7.5 x 3.5cm with laser engraved text & logo.
Personalized Wooden Badges - Eco-Friendly & Durable
Sustainable Wooden Badges for Your Business
Eco-friendly and sustainable Wooden Badges for your brand
Customizable with laser engraving for a unique touch
Available in various shapes and sizes to suit your needs
Choose between convenient pin or magnetic backs
Crafted from high-quality wood for lasting durability
For Larger Quantities please contact us on 01 257 3871 . 
Our name badges are crafted with precision and attention to detail, ensuring a polished and professional look for your employees, staff, or event attendees. Choose from a variety of materials, colors, and designs to perfectly match your brand's identity.
Whether you need name badges for your corporate team, a special event, or a conference, we've got you covered. Our custom options allow you to add names, titles, and logos, creating a unique badge for each individual.
Time to swap your existing badges for an eco-conscious and long-lasting alternative. 
Magnetic back name badges provide several benefits for both businesses and individuals:
No Damage to Clothing: Traditional pin-backed badges can sometimes damage or tear clothes, especially finer fabrics. Magnetic backs eliminate this issue, attaching firmly without the need for piercing the fabric.

Easy to Attach and Remove: Magnetic badges are easy to attach and remove, making them perfect for situations where people might need to frequently remove their badges, such as security checks.

Strong and Secure: Magnetic backs are generally strong and secure, and they are less likely to accidentally fall off or get lost during a busy day.

Comfortable to Wear: Because they don't require a pin, magnetic badges are typically more comfortable to wear.

Versatility: Magnetic name badges can be easily repositioned on clothing without the need to unpin and re-pin, allowing for better versatility in their placement.

Professional Appearance: Magnetic badges provide a clean, streamlined look, enhancing the professional appearance of employees or team members. They don't distract from the wearer's clothing or the overall aesthetics of their outfit.