Perfect for hotels, restaurants, pubs, and hospitality clients, our chalkboards are designed to display menus, specials, promotions, and messages with ease. Choose from a range of sizes and styles, and even customize with your logo. Shop now and enhance your space with our stylish and functional wall chalkboards.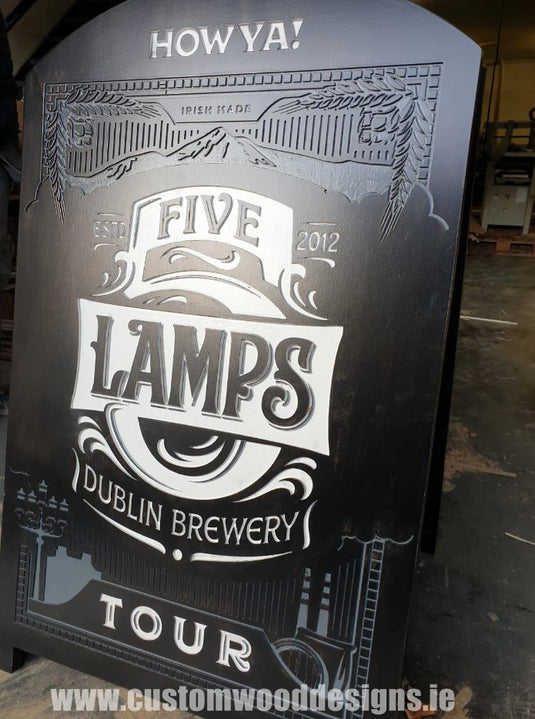 Bold, Beautiful, and Branded: Custom Wood Designs' Pavement Signs that Make a Statement!
Custom Wood Designs offers a range of pavement signs to meet various needs. These signs are available in both branded and unbranded options, and they offer ready-to-buy as well as made-to-order solutions.
Pavement signs, also known as sidewalk signs or A-frame signs, are versatile advertising tools that are placed outside businesses or along sidewalks to capture the attention of pedestrians and passersby.t
Pavement Signs
Ready to Buy
Wooden Menus
Ready to Buy
Pavement Signs
Ready to Buy
Outdoor Furniture