CWD Gift & Promo Catalogue
Gift and Promo Catalogue: This brochure features a variety of custom-branded gifts and promotional items, including branded wooden products, accessories, and gift sets. The brochure showcases a wide range of options to fit your budget and needs, and highlights Custom Wood's ability to create unique and memorable gifts that leave a lasting impression with your customers or employees.
PDF Gift & Promo Catalogue
Christmas
Celebrate Christmas in Style with Custom Wood Designs
Contact us: info@customwooddesigns.ie | +353 1 2573871
Get ready to deck the halls and make this Christmas season one to remember! At Custom Wood Designs, we're your go-to destination for all things festive and fabulous. With our wide range of customizable products and exceptional services, we'll help you add a touch of elegance and personalization to your holiday celebrations.
Come Early and Plan Ahead for a Merry Christmas
Christmas is a time of joy and giving, and we want to ensure that you have everything you need to make it truly special. That's why we encourage you to come early and plan ahead. By placing your orders in advance, you can avoid the last-minute rush and guarantee a seamless experience. Our team is here to assist you every step of the way, from choosing the perfect gifts to creating custom-branded boxes and ensuring timely delivery.
Corporate Christmas Boxes: Spread the Holiday Spirit
Looking to make a lasting impression on your valued clients or show appreciation to your hardworking employees? Our custom-branded corporate Christmas boxes are the perfect solution. We can create beautifully curated gift sets that reflect your brand's personality and include sustainable and eco-friendly items. With our laser branding capabilities, your logo or message will shine bright, leaving a lasting impression on recipients. Trust us to handle the logistics, from production to distribution, so you can focus on celebrating the season.
Laser Branding: Personalization that Makes a Statement
Add a touch of elegance and sophistication to your Christmas gifts with our laser branding services. Whether it's engraving a name, logo, or a heartfelt message, our precise laser technology ensures a flawless and stunning result. From wooden boxes to keepsakes and ornaments, our laser branding will give your gifts a personal touch that will be cherished for years to come.
Sustainable Gifts for a Greener Christmas
At Custom Wood Designs, we believe in the power of sustainable and eco-friendly gifts. This Christmas, make a conscious choice to minimize your environmental impact by opting for our range of sustainable products. From reusable wooden gift boxes to eco-friendly packaging options, we have a variety of choices that align with your values while spreading holiday cheer.
Laser Cut Products and Custom Event Solutions
In addition to our custom-branded Christmas boxes, we offer an array of laser-cut products and custom event solutions to add that extra sparkle to your festive celebrations. From intricately designed ornaments and tree toppers to custom signage and event decorations, our laser-cut products will make your Christmas truly extraordinary.
Off the Shelf Products or Last-Minute Delights
For those seeking ready-made gifts and decorative items, we also offer a selection of off the shelf products that are sure to impress. From stunning wooden boxes to handcrafted serving boards and more, these unique finds make for excellent last-minute delights or thoughtful additions to your holiday décor.
Who Might Be Interested?
Our Christmas offerings are perfect for individuals looking to create magical moments with personalized gifts. They are also ideal for businesses that want to leave a lasting impression on clients and employees. Event planners and decorators can find a treasure trove of custom solutions to elevate their holiday events. Finally, those who value sustainability and eco-conscious choices will find our range of products a perfect fit for their Christmas celebrations.
Contact Custom Wood Designs Today!
Get in touch with us today to start planning your extraordinary Christmas experience. Remember, the holiday season is a time for joy, togetherness, and giving. Let Custom Wood Designs be your partner in creating unforgettable memories this Christmas.
From all of us at Custom Wood Designs, we wish you a joyful and elegant holiday season!
FAQ Christmas Orders
How can I contact Custom Wood Designs Limited for Christmas-related inquiries?
You can reach us at info@customwooddesigns.ie or call us at 00353 1 2573871. Our friendly team will be happy to assist you with any questions you have.
Can I place a custom order for Christmas products?
Absolutely! At Custom Wood Designs Limited, we specialize in creating custom-branded products. Whether you need personalized Christmas ornaments, gift boxes, or signage, we can bring your vision to life. Contact us to discuss your specific requirements.
Can you provide laser engraving services for Christmas gifts?
Certainly! Laser engraving is one of our specialties. We can personalize your Christmas gifts with names, messages, or custom designs. Whether it's wooden ornaments, wine bottle boxes, or other items, our precise laser engraving will add a special touch to your gifts.
Do you offer eco-friendly and sustainable Christmas products?
Yes, we are committed to sustainability. We offer a range of eco-friendly and sustainable Christmas products, including wooden ornaments, gift boxes made from responsibly sourced materials, and more. We believe in creating products that align with our customers' values and contribute to a greener future.
Do you offer off-the-shelf Christmas products?
Yes, in addition to our custom-made products, we also have a selection of off-the-shelf Christmas items available. These include ready-to-purchase wooden ornaments, holiday signage, and other festive decorations. Visit our website or contact us to explore our range of products.
Can you assist with corporate Christmas gifting?
Absolutely! We offer custom gifting solutions for businesses. Whether you're looking to thank your employees or impress your clients, our team can help you create unique, custom-branded gifts that fit your budget and reflect your brand's identity. Contact us to discuss your corporate gifting needs.
Can I order Christmas products in advance?
Yes, we encourage early ordering to ensure timely delivery, especially during the busy holiday season. By placing your order in advance, you can secure your desired products and allow ample time for customization. Contact us to discuss your requirements and timeline.
How to Order for Christmas
Browse our Christmas Product Catalog and Online Shop : Explore our website and browse through our Christmas product catalog to discover a wide range of customizable and off-the-shelf items. Take note of the product codes or names for the items you're interested in.
Contact Us: To place an order or inquire about customization options, you can reach out to us by email at info@customwooddesigns.ie or call us at 00353 1 2573871. Our friendly and knowledgeable team will be happy to assist you in selecting the right products and answer any questions you may have.
Discuss Your Requirements: Once you've contacted us, our team will guide you through the ordering process. We'll discuss your specific requirements, including customization details such as laser engraving, branding, product quantities, and any other preferences you have.
Receive a Quote: Based on your requirements, we will provide you with a detailed quote that includes pricing, production timelines, and any applicable customization fees. We aim to provide transparent and competitive pricing to ensure you have a clear understanding of the costs involved. Please note that payment is required upfront to proceed with the order.
Approve the Design: If customization is requested, we will work closely with you to finalize the design and ensure it aligns with your vision. We will provide you with digital proofs or samples for your approval before proceeding with production.
Place Your Order: Once you are satisfied with the design and have reviewed the quote, you can proceed to place your order. We will provide you with instructions on how to make the payment securely. Please note that the order will be confirmed and processed upon receipt of payment.
Production and Delivery: After receiving your order and payment, our skilled craftsmen will begin producing your custom Christmas products with attention to detail and precision. We will keep you informed about the progress of your order and provide an estimated delivery date.
Receive Your Custom Christmas Products: Once your order is complete, we will carefully package and ship your products to your desired location. If you are local, you may also have the option for pickup at our designated location. Unwrap your beautifully crafted Christmas items and enjoy spreading joy and festive spirit.
Please note that customization options are not limited to our Christmas product catalog. Any wooden product from our range can be branded with your desired design or logo. Let us know your specific requirements, and we will work with you to create a unique and personalized wooden product that aligns with your vision.
At Custom Wood Designs Limited, we strive to make the ordering process as seamless as possible. Don't hesitate to reach out to us with any questions or special requests. We look forward to working with you to create memorable and personalized Christmas products.
Hold and Timely Distribution of Orders:
We understand that timing is crucial during the Christmas season, and we are here to ensure your order arrives in time for the festivities. To accommodate your needs, we offer the option to hold your order until closer to Christmas.
Here's how it works:
Place your order in advance: To secure your desired products and customization, we encourage you to place your order as early as possible. This will allow us to reserve the items and materials needed to fulfill your request.
Deposit to secure your order: To confirm the reservation and hold your order, we require a deposit at the time of order placement. The deposit amount will be communicated to you during the ordering process.
Timely distribution: As the Christmas season approaches, we will work closely with you to determine the ideal timing for the delivery or pickup of your order. Our goal is to ensure that your products arrive in time for your Christmas events, gifting, or displays.
By taking advantage of our hold and timely distribution service, you can have peace of mind knowing that your Christmas products will be ready when you need them. Whether you're planning a corporate Christmas event, gifting to clients or employees, or setting up festive displays, we've got you covered.
Please note that the availability of the hold and timely distribution service may be subject to order volume and our production schedule. Contact us early to discuss your specific requirements and secure your spot in our production queue.
At Custom Wood Designs Limited, we are dedicated to providing exceptional customer service and ensuring that your Christmas order arrives on time and exceeds your expectations. Don't hesitate to contact us at info@customwooddesigns.ie or call us at 00353 1 2573871 to discuss your order and arrange for a hold and timely distribution.
Make this Christmas season truly special with custom-branded wooden products from Custom Wood Designs Limited.
Calling All Christmas Design Wizards: Customize Your Way to Holiday Branding Magic!
Online Logo Customizer for Extra Convenience:
To make the ordering process even more convenient, we offer an online logo customizer tool available on our website. This tool allows you to upload your logo or design directly and visualize how it will look on our customizable Christmas products.
Here's how it works:
Visit our Online Shop: Explore our website and navigate to our Online Shop section.
Select your desired product: Browse through our range of customizable Christmas products and select the item you wish to personalize.
Access the Logo Customizer: On the product page, you will find the option to access our Logo Customizer tool.
Upload your logo or design: Follow the simple instructions to upload your logo or design file. Our system will guide you through the process of positioning and scaling your logo to fit the product perfectly.
Visualize your custom product: As you upload your logo, the customizer tool will generate a visual representation of how your design will appear on the product. This allows you to preview and make any necessary adjustments.
Proceed with customization: Once you are satisfied with the preview, you can proceed with the customization process and add the item to your cart.
Complete your order: After customizing your product, you can continue shopping or proceed to checkout. Follow the prompts to provide your contact and shipping information, and select your preferred payment method.
Review and confirm: Before finalizing your order, take a moment to review all the details, including the customized design, quantities, and any additional options you have selected.
Place your order: Once you have reviewed and confirmed everything, click the "Place Order" button to submit your order. You will receive an order confirmation via email.
Our online logo customizer tool offers a user-friendly and intuitive interface, giving you the freedom to experiment and visualize your design on our Christmas products. It provides an extra level of convenience, allowing you to customize your items at any time, from the comfort of your own computer.
Please note that the online logo customizer is available for select customizable products. Look for the "Customize" or "Personalize" button on the respective product pages to access this feature.
At Custom Wood Designs Limited, we strive to provide you with a seamless and enjoyable shopping experience. Our online logo customizer tool adds an extra layer of convenience, enabling you to bring your branding vision to life effortlessly.
If you have any questions or need assistance with the online logo customizer or the ordering process, please don't hesitate to contact us at info@customwooddesigns.ie or call us at 00353 1 2573871. Our dedicated team is ready to assist you.
Make your Christmas products truly unique with our online logo customizer tool. Start personalizing your items today and let your brand shine this holiday season!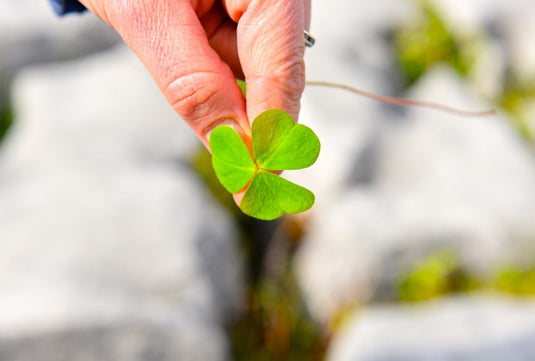 We Care
As an Irish company, we understand the importance of sustainability and the impact that businesses can have on the environment. That's why we're committed to offering a range of sustainable and eco-friendly products that help our customers make responsible choices. We believe that by providing these products, we can help make a positive impact on the planet.
We're passionate about branding sustainable and eco-friendly products and believe that sustainability and branding can go hand in hand. By incorporating sustainable and eco-friendly products into your branding, you can not only reduce your environmental impact but also create a positive image for your brand. Our team of experts can help you choose the right products for your branding needs, ensuring that you can make responsible choices without sacrificing quality or style.
At our Irish company, we're committed to creating a more sustainable future for everyone. Whether you're a small business or a large corporation, we're here to help you make responsible choices by offering a range of sustainable and eco-friendly products that promote responsible consumption. Together, we can make a positive impact on the environment and create a better future for generations to come.
Contact Us
Please fill out the form below and we'll get back to you within 24 hours.