Custom Trophies and Awards: Because a High-Five and a Gold Star Just Won't Cut It Anymore!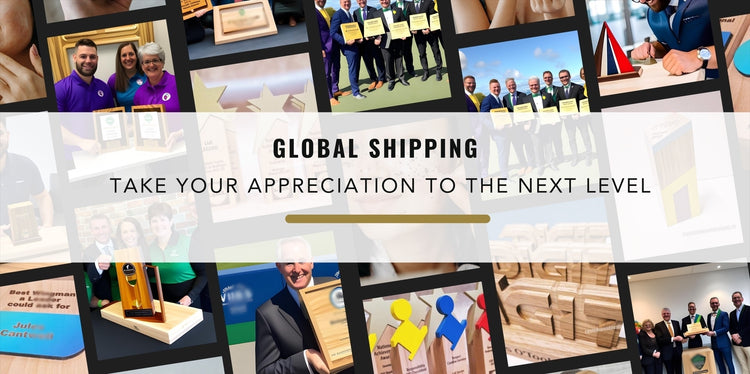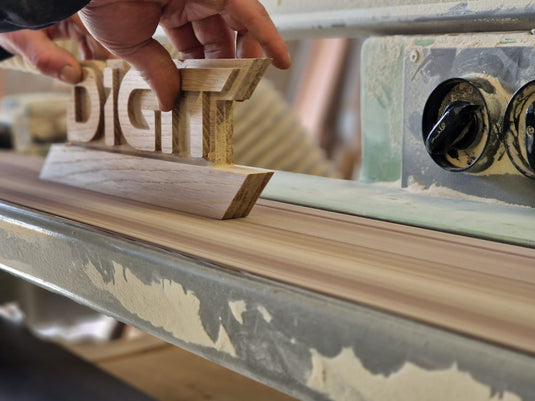 Eco-Friendly Trophies , Employee Recognition and Client Retention: Custom Wood Designs' Sustainable Solutions
Custom Wood Designs offers sustainable custom-branded employee recognition products to show appreciation for your hardworking employees while reducing your carbon footprint. Their range of eco-friendly products, including trophies, awards, and gift boxes, aligns with the growing need for businesses to adopt sustainable practices. By choosing Custom Wood Designs, you not only show your employees that you care, but you also demonstrate your commitment to sustainability. Our impressive offerings can also help with client retention, as personalized and sustainable gifts can go a long way in maintaining strong relationships with clients. Contact Custom Wood Designs today to place your order and show your appreciation for your employees and clients in a sustainable way with products made in Dublin, Ireland.
Get Your Brand Burning Brighter than a Laser Beam with Custom Laser Branding
Designer Block Oaks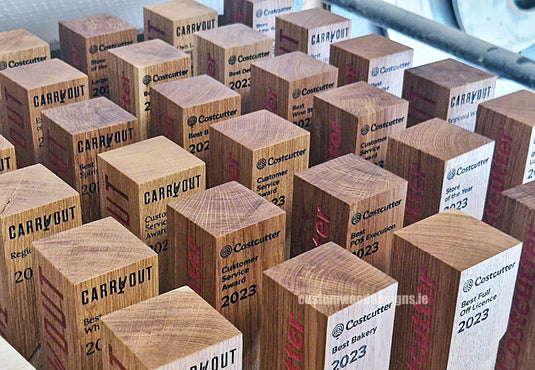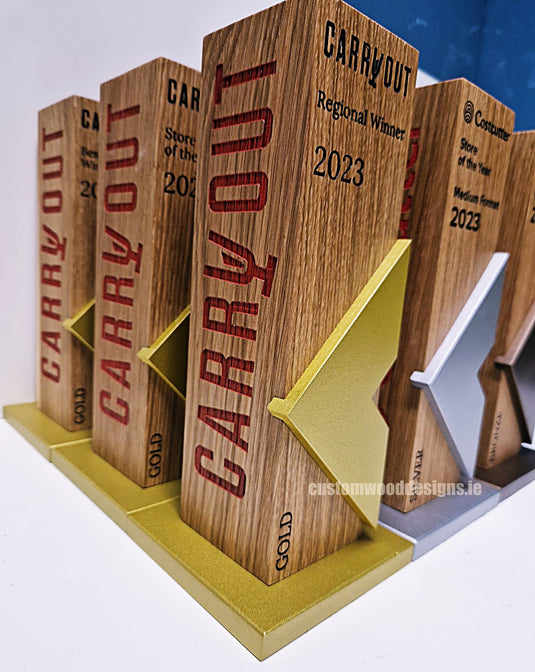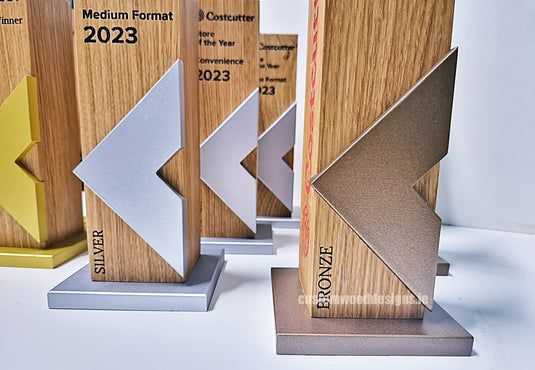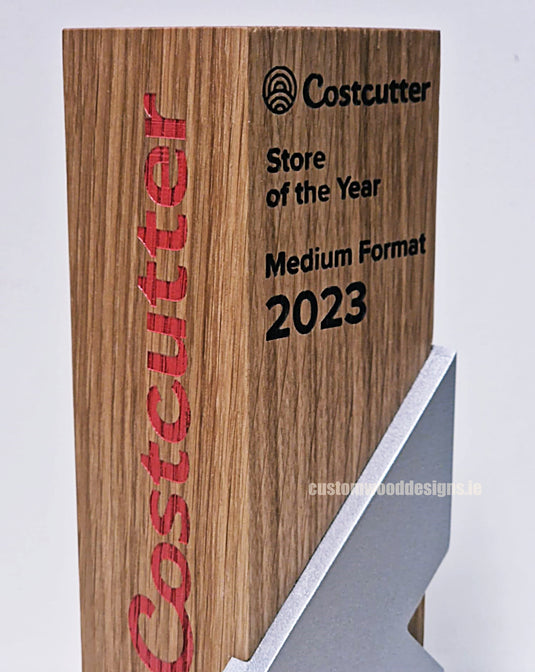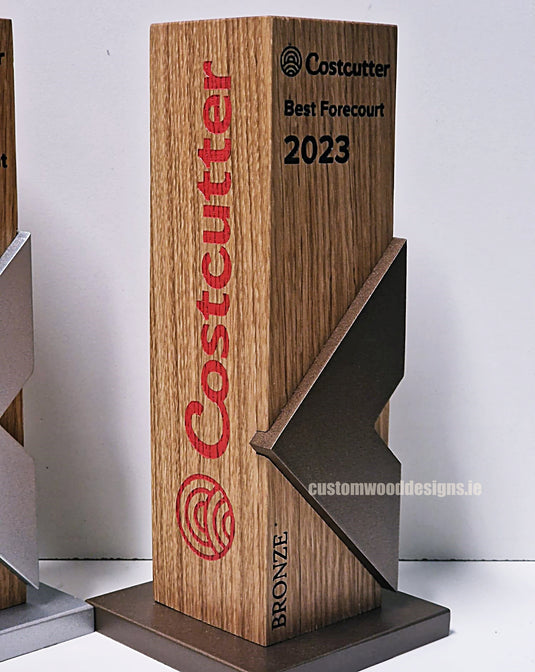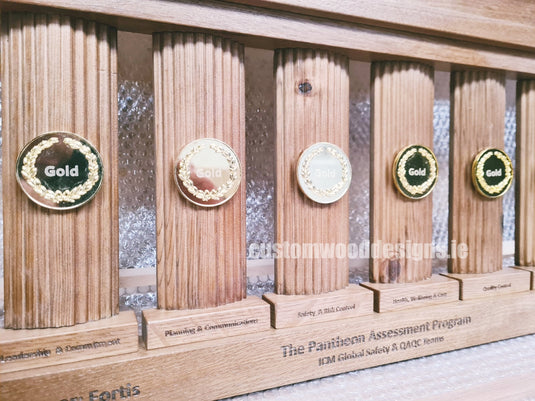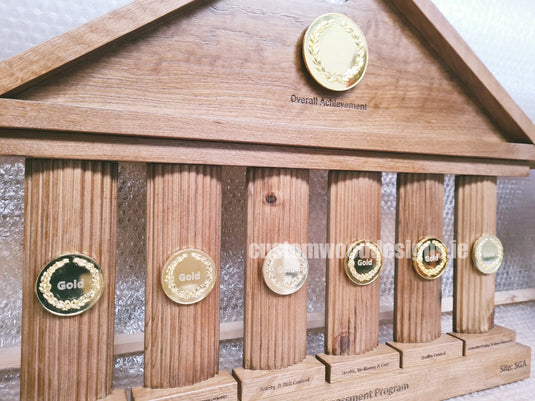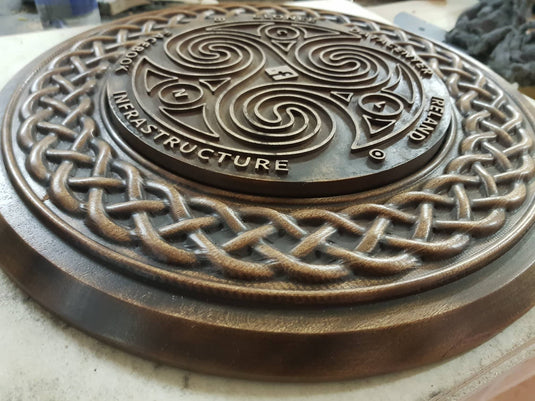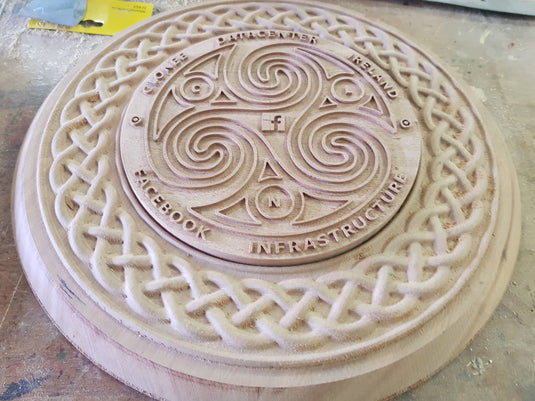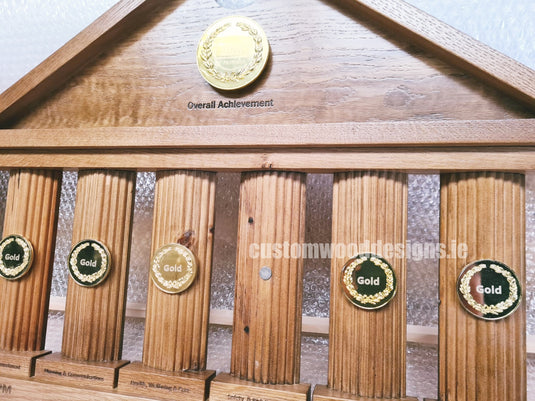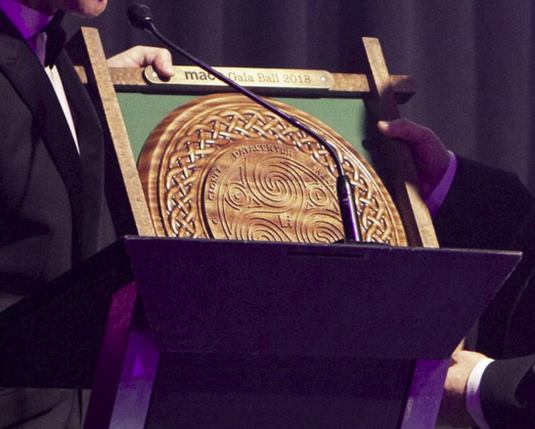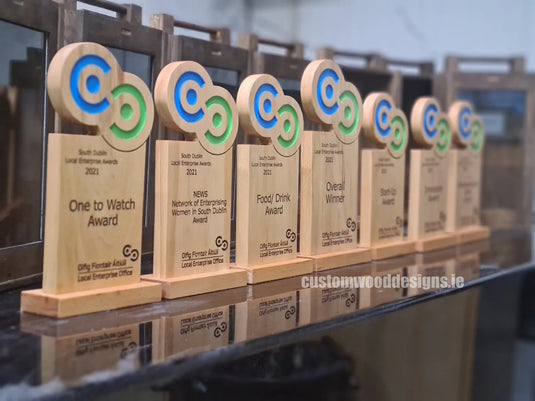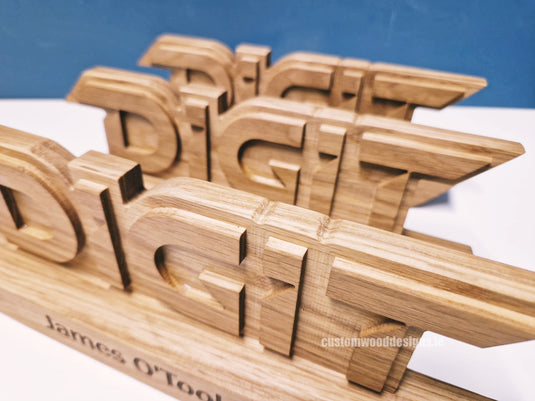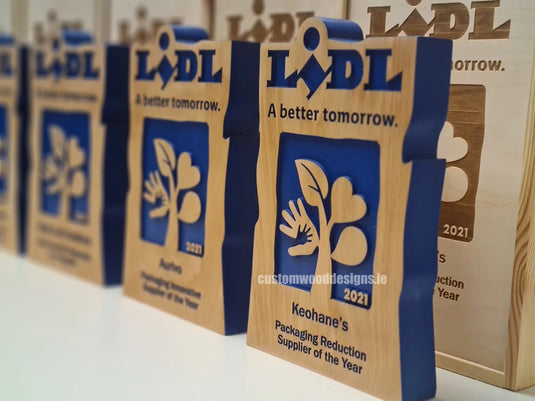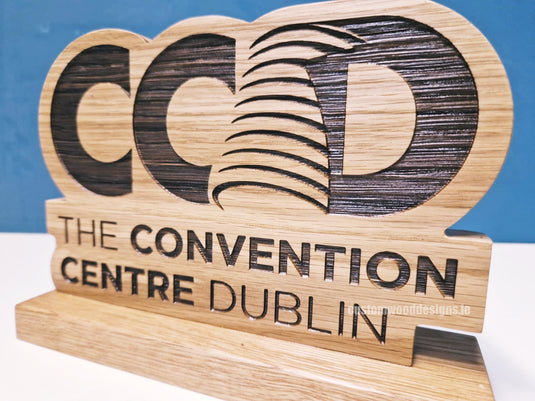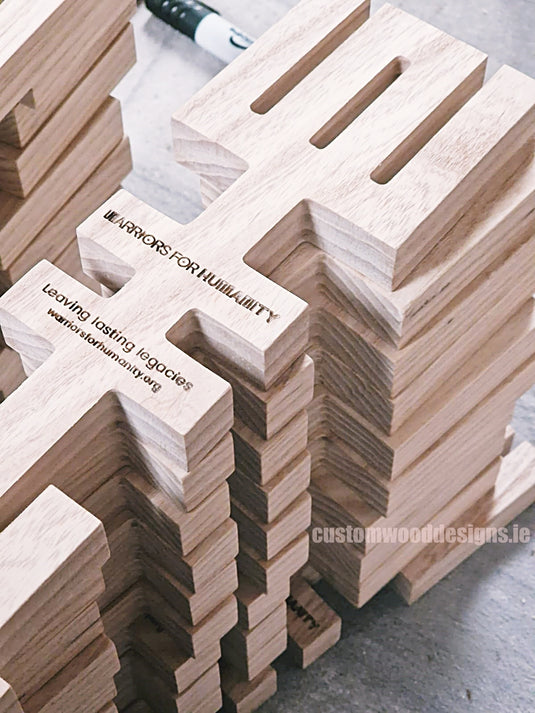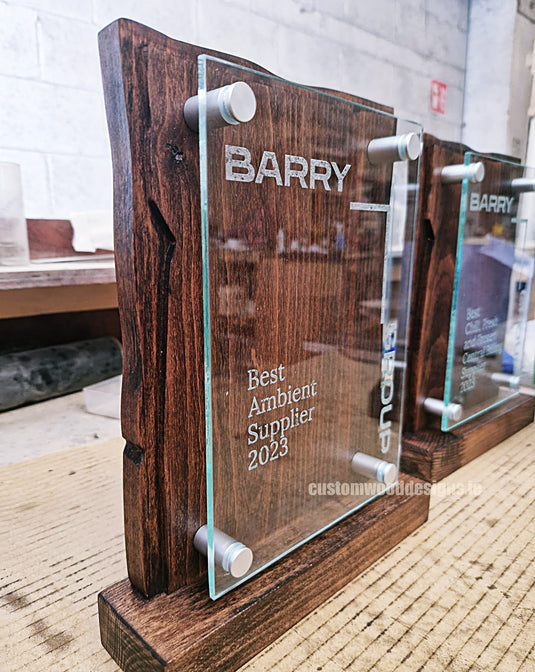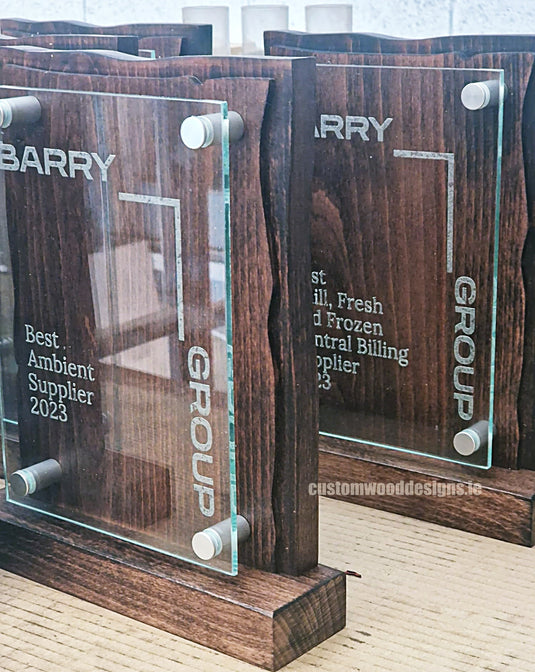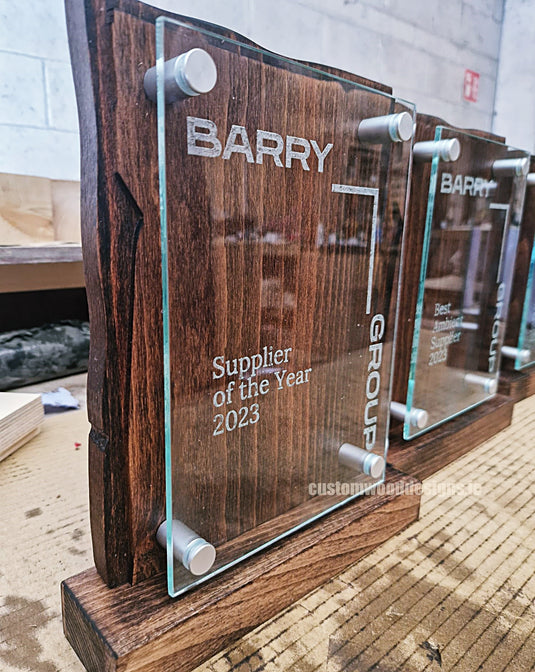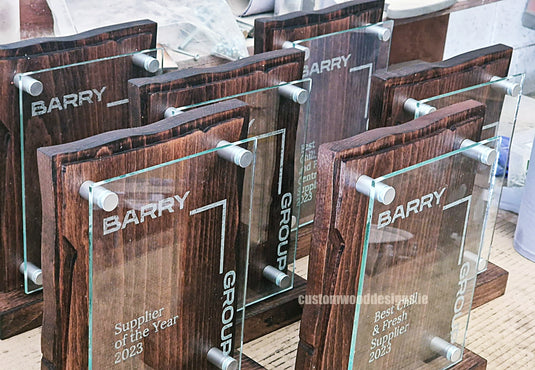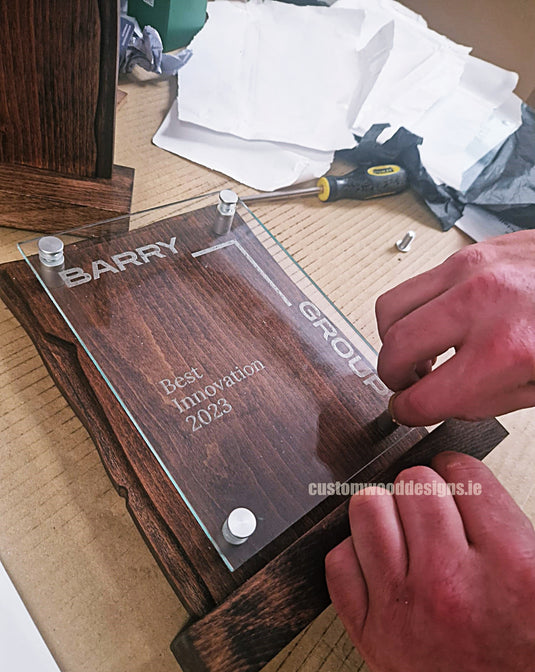 Get Your Brand Burning Brighter than a Laser Beam with Custom Laser Branding
Lasered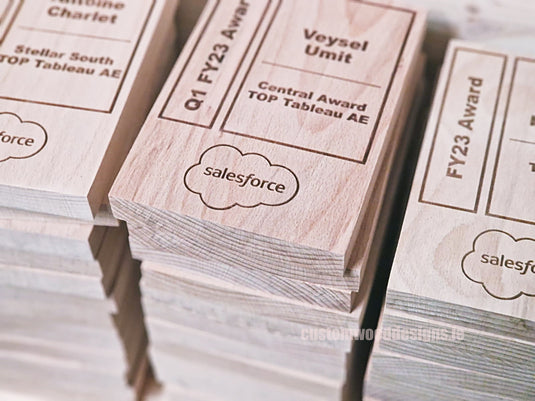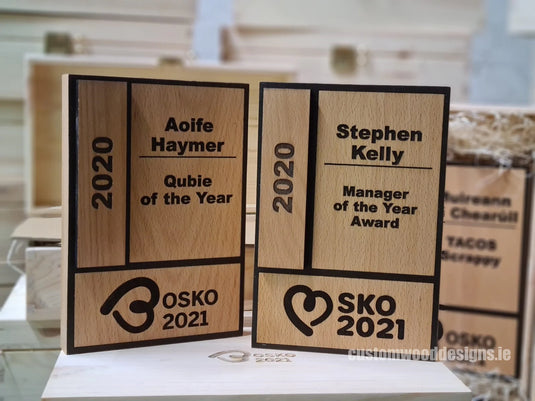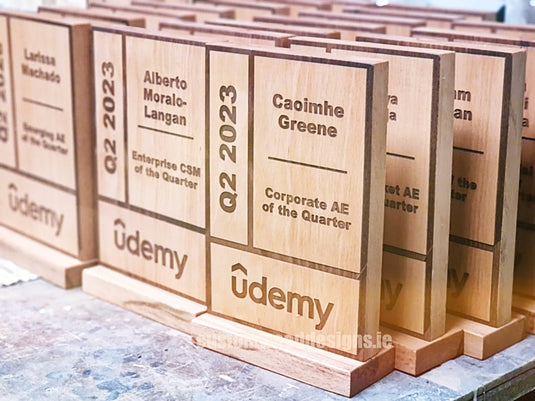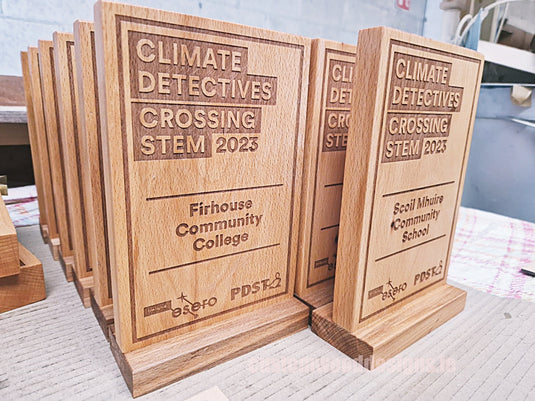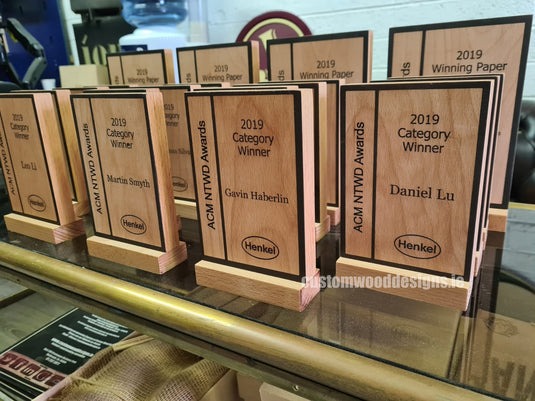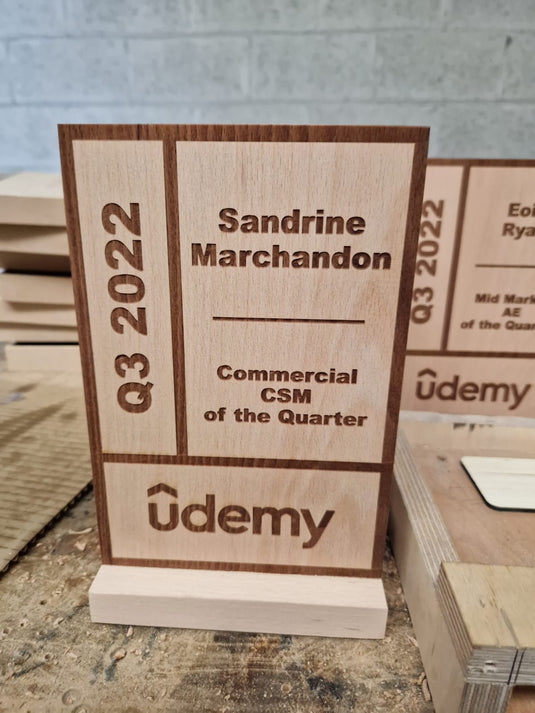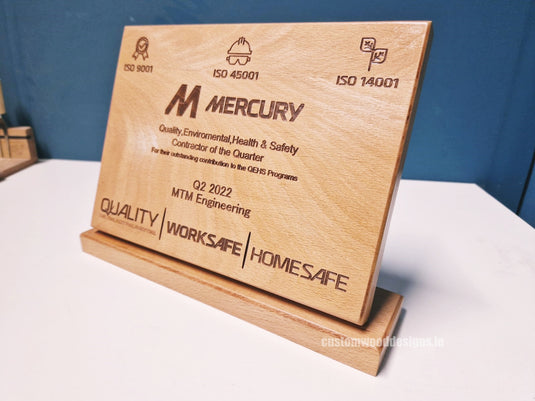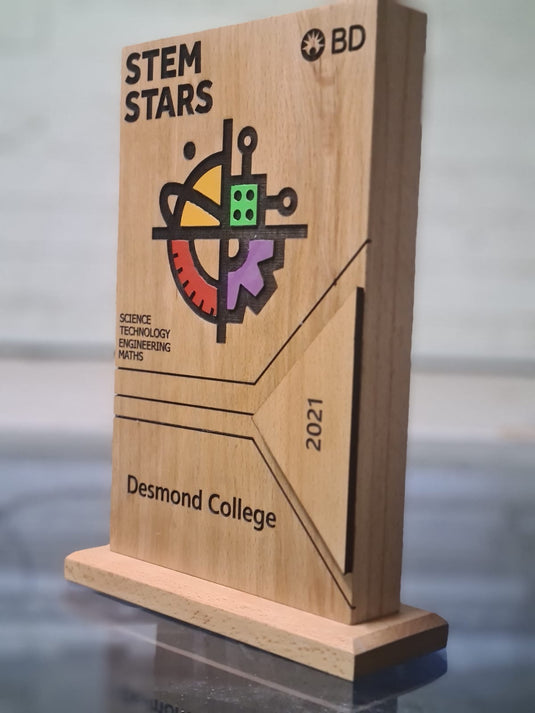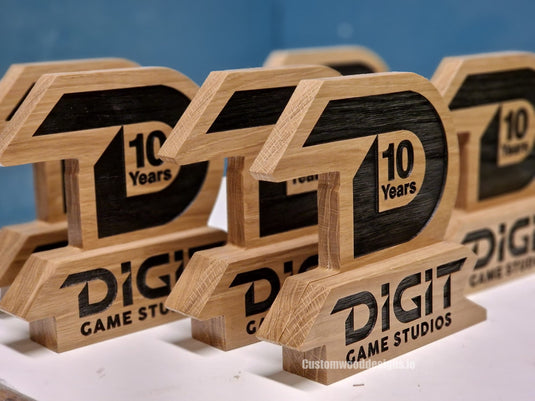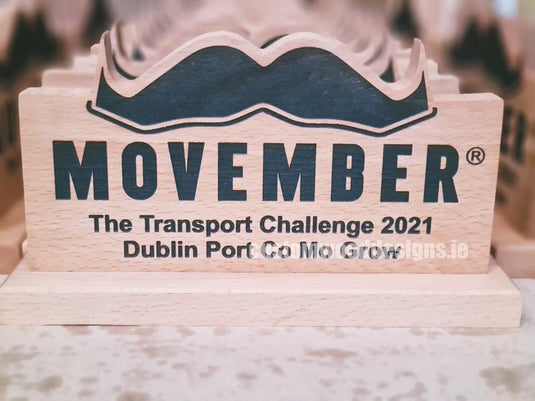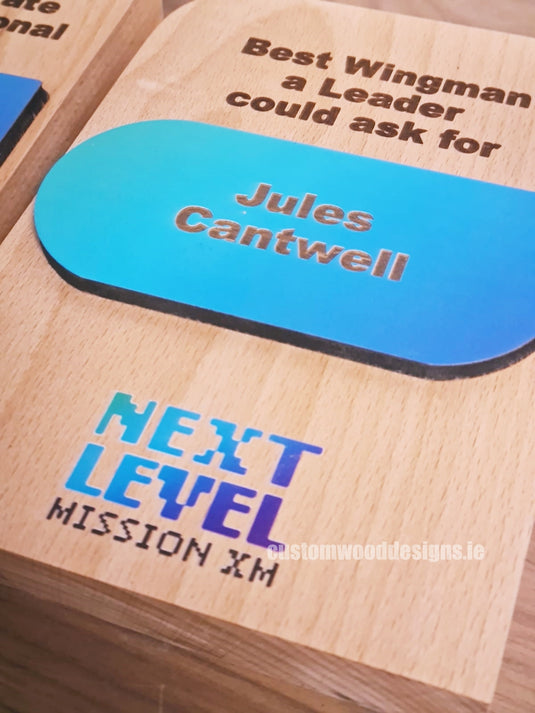 High-quality, Sustainable Boxes with Custom Inserts for Your Business or Organization
Protect Your Awards in Style with Custom Boxes and Inserts from Custom Wood Designs
We offer boxes with custom inserts cut out to showcase and protect your valued awards. Our boxes are crafted using high-quality, sustainable materials and are available in a range of sizes and styles. Trust us to create a unique and personalized box with inserts for your awards that ensures their safe transportation while showcasing them in a visually appealing way.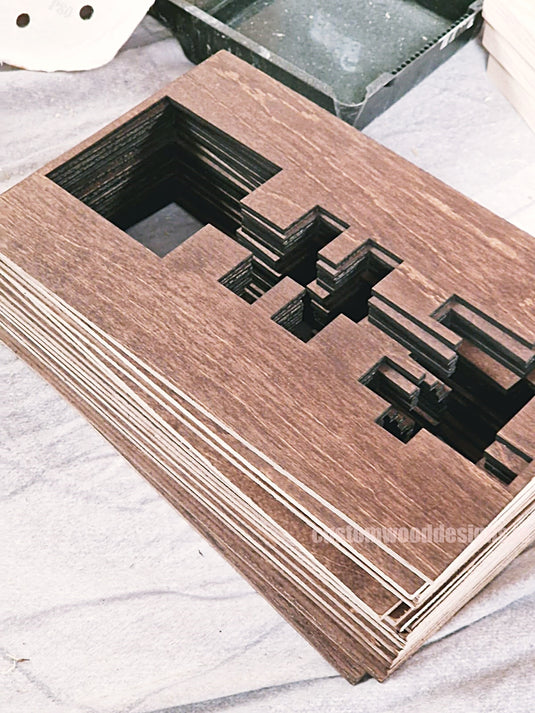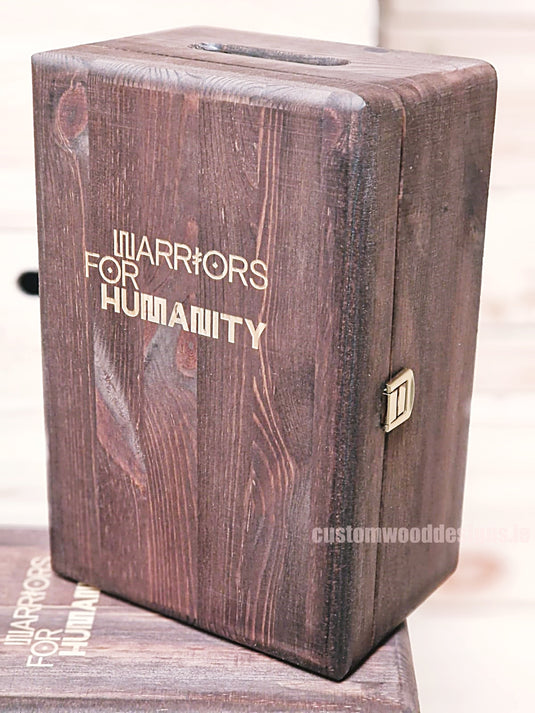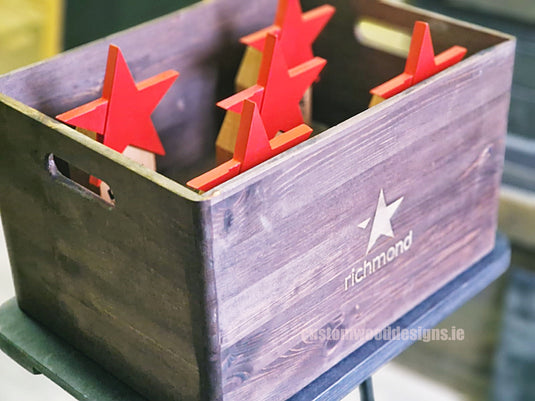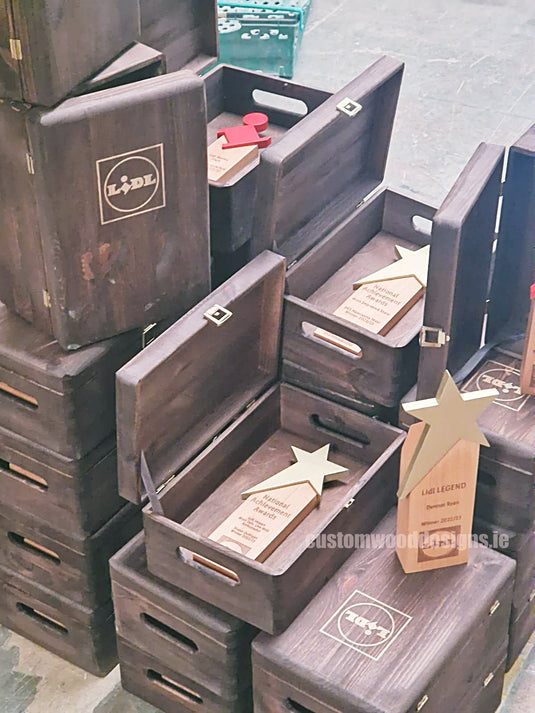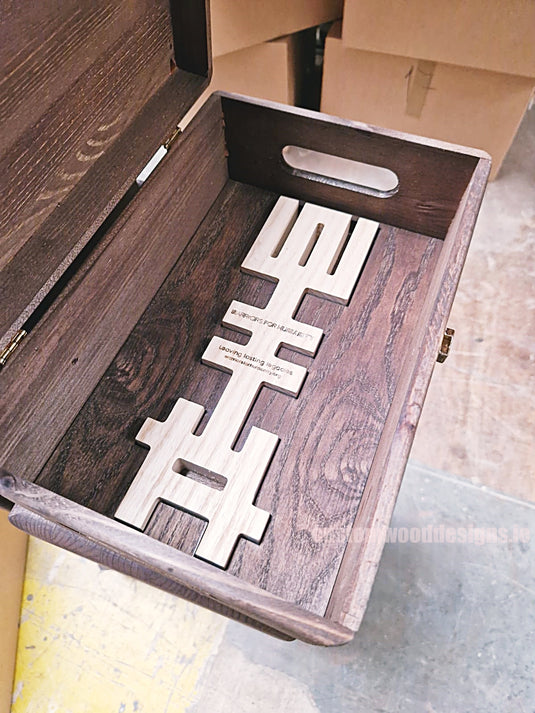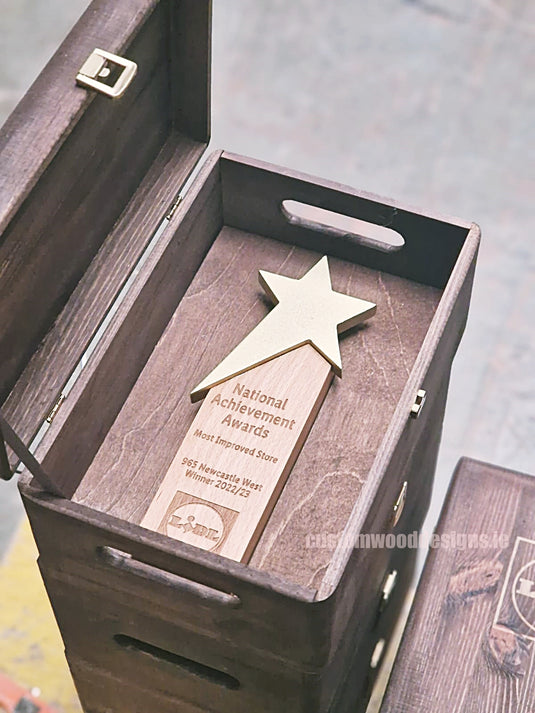 Frequently Asked Questions (FAQ) - Trophies and Awards
Q: What types of trophies and awards does Custom Wood Designs offer?
A: Custom Wood Designs offers a wide range of trophies and awards made out of wood or partially from wood. Our offerings include engraved plaques, acrylic awards with wooden accents, wooden trophies, and custom-designed awards.
Q: Can I customize the trophies and awards with my logo or message?
A: Absolutely! We specialize in custom branding and can incorporate your logo, message, or any other personalized elements onto the trophies and awards. Our team will work closely with you to create a design that aligns with your brand and captures the essence of the recognition or achievement.
Q: Are the trophies and awards environmentally friendly?
A: Yes, our trophies and awards are crafted with sustainability in mind. We use eco-friendly materials, including responsibly sourced wood, to create our products. By choosing our wooden or partially wooden awards, you contribute to reducing the environmental impact associated with traditional materials.
Q: How durable are the wooden trophies and awards?
A: Our wooden trophies and awards are crafted with precision and attention to detail, ensuring their durability. Wood is known for its strength and longevity, making it an excellent choice for lasting recognition. With proper care, your wooden trophies and awards will stand the test of time.
Q: Can I order trophies and awards in bulk?
A: Absolutely! We can fulfill both small and large orders, including bulk orders for corporate events, sports tournaments, or employee recognition programs. Our team will ensure that your trophies and awards are produced to meet your specific requirements and delivered on time.
Q: How do I place an order for trophies and awards?
A: To place an order for trophies and awards, simply contact us at info@customwooddesigns.ie or call us at 00353 1 2573871. Our friendly team will guide you through the ordering process, answer any questions you may have, and assist you in selecting the perfect trophies and awards for your needs.
Q: Do you offer worldwide shipping?
A: Yes, we offer worldwide shipping for our trophies and awards. Wherever you are located, we can deliver our products to your doorstep, ensuring that your recognition or gifting needs are met no matter the location.
Q: What is the typical turnaround time for orders?
A: The turnaround time for orders may vary depending on the complexity and quantity of the trophies and awards. Our team will provide you with an estimated timeframe for production and delivery based on your specific order requirements.
If you have any other questions or need further assistance, please don't hesitate to contact our customer service team. We are here to help you create memorable and sustainable trophies and awards that celebrate achievements and recognize excellence.
Q: Do you offer packaging for the awards and trophies?
A: Yes, we provide packaging options for our awards and trophies to enhance their presentation and ensure safe delivery. We offer two main packaging choices: wooden branded boxes and cardboard packaging.
For a premium and sophisticated look, we can supply wooden branded boxes that can be customized with your logo or message. These boxes not only protect the awards but also serve as a beautiful keepsake for recipients.
If you prefer a more cost-effective packaging solution, we also offer cardboard packaging that is sturdy and designed to safeguard the awards during transit. This option provides a practical and reliable packaging solution.
Additionally, we can provide presentation delivery crates for bulk orders or larger awards. These crates are designed to securely hold multiple awards and ensure their safe transportation to your event or location.
During the ordering process, our team will discuss packaging options with you and help you choose the most suitable packaging solution based on your specific requirements.
If you have any further questions or need assistance with packaging options, feel free to reach out to our customer service team. We are dedicated to ensuring that your awards and trophies are presented and delivered in the best possible manner.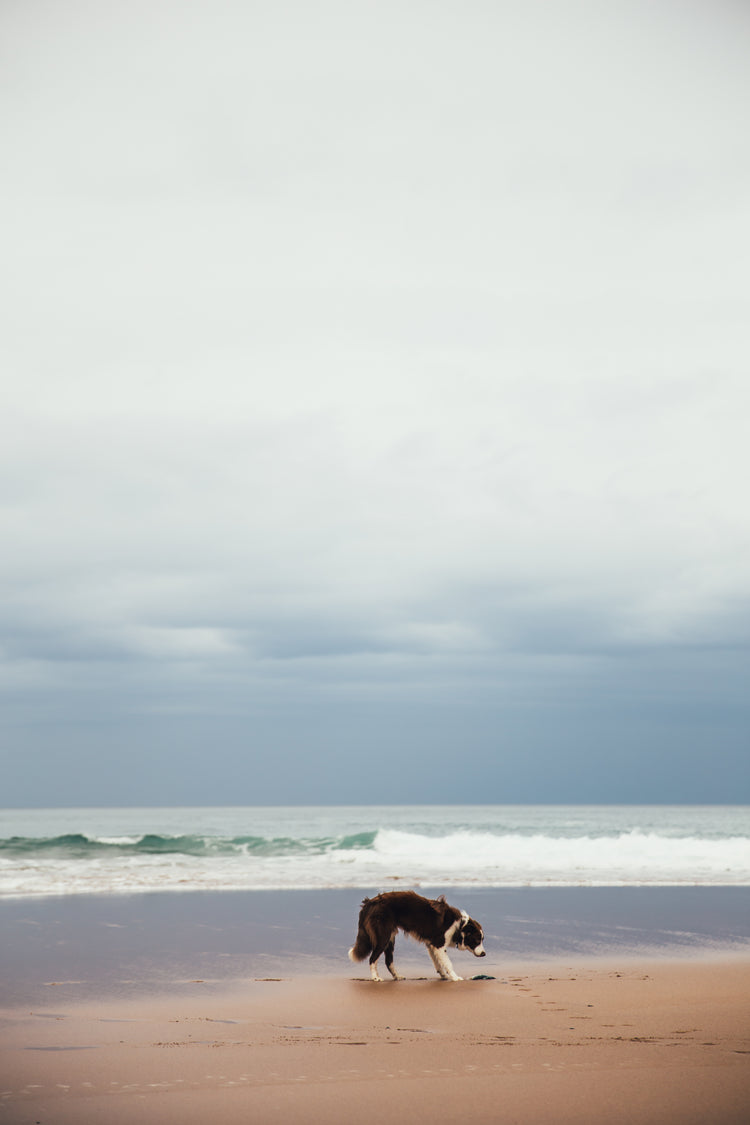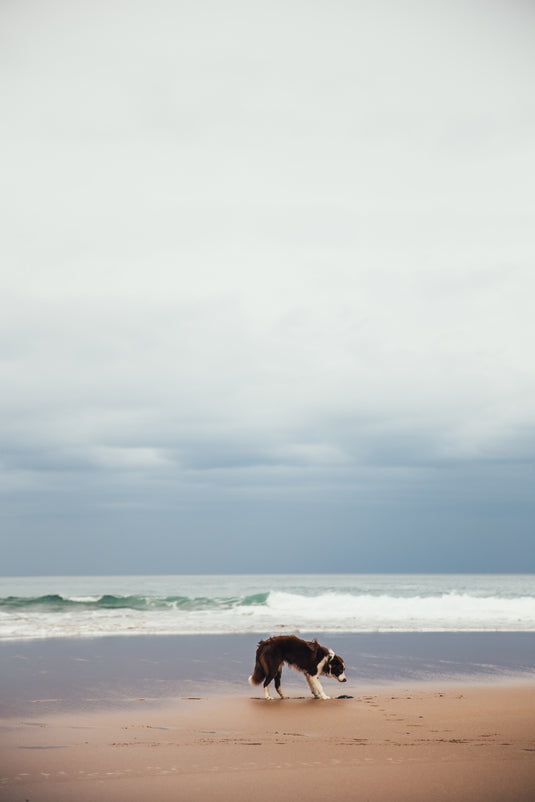 Going Green: Why Wooden Awards are the Sustainable Choice
Wooden awards are a sustainable choice for recognizing and rewarding employees or showing appreciation to clients and business partners. Made with natural and renewable resources, wooden awards have a lower environmental impact than traditional materials like plastic or metal. They also have a timeless and elegant look, making them a unique and memorable recognition solution. By choosing wooden awards, you can demonstrate your commitment to sustainability and contribute to a healthier planet.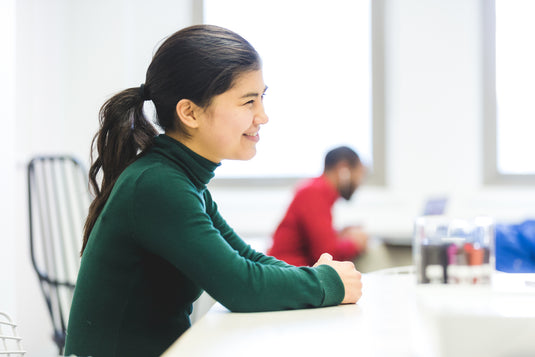 Ideas for Awards
Here are some categories of our hilarious and witty awards collection that can bring laughter and enjoyment to your company's award ceremonies:
Time Management Awards: Celebrate those who are always late, take long coffee breaks, or have a talent for creative procrastination.
Communication Awards: Recognize the masters of reply-all accidents, vague responses, or those who can find an emoji for everything.
Office Life Awards: Honor the employees who survive meetings, keep their office plants alive, or always know where to find free food.
Problem-Solving Awards: Applaud those who fix everything with duct tape, invent creative excuses, or have a backup plan for their backup plans.
Tech-Savvy Awards: Praise the spreadsheet wizards, internet search experts, and employees who can multitask like pros.
Browse Ideas
Workplace Humor Awards: Acknowledge the meme connoisseurs, recycled joke tellers, or those who have a degree in sarcasm.
Personal Achievement Awards: Celebrate the employees who can survive on minimal sleep, wear mismatched shoes, or always promise to start a diet or exercise routine.
Our sarcastic and witty awards collection adds a touch of humor to your employee recognition program, helping to create a playful and entertaining atmosphere while still showing appreciation for your team's unique talents and quirks. Custom Wood Designs' experienced artisans are ready to craft these amusing awards with the same attention to detail and personalization as their more traditional counterparts.
Contact Us
Please fill out the form below and we'll get back to you within 24 hours.