Bold, Beautiful, and Branded: Custom Wood Designs' Pavement Signs that Make a Statement!
Custom Wood Designs offers a range of pavement signs to meet various needs. These signs are available in both branded and unbranded options, and they offer ready-to-buy as well as made-to-order solutions.
Pavement signs, also known as sidewalk signs or A-frame signs, are versatile advertising tools that are placed outside businesses or along sidewalks to capture the attention of pedestrians and passersby. Here's an overview of who should consider purchasing pavement signs, their purposes, and why they are beneficial:
Retailers and Restaurants: Retail stores and restaurants can utilize pavement signs to showcase daily specials, promotions, or upcoming events. These signs act as a powerful marketing tool to attract customers, increase foot traffic, and drive impulse purchases.
Cafes and Coffee Shops: Pavement signs are ideal for cafes and coffee shops that want to display their menu, highlight featured beverages, or promote outdoor seating options. They help draw attention and entice potential customers to step inside.
Service-Based Businesses: Service-oriented businesses such as hair salons, spas, or fitness studios can benefit from pavement signs to advertise their services, special offers, or seasonal discounts. These signs create visibility and generate interest among individuals passing by.
Event Organizers: Pavement signs are useful for event organizers looking to direct attendees to specific venues or provide event schedules and information. They serve as effective wayfinding tools, enhancing the overall event experience.
When ordering pavement signs from Custom Wood Designs, follow these simple steps:
Determine Your Needs: Decide on the type of pavement sign that suits your requirements, whether it's a standard design or a custom-made option.
Contact Custom Wood Designs: Reach out to Custom Wood Designs via email or phone to discuss your pavement sign order. Their team will guide you through the process and offer advice on customization options if needed.
Select Branded or Unbranded: Choose whether you want a branded sign with your business logo and information or an unbranded sign that you can personalize with your own messaging.
Ready-to-Buy or Made-to-Order: Custom Wood Designs provides ready-to-buy pavement signs for quick purchase or made-to-order options for more specific customization needs.
Design and Approval: Collaborate with Custom Wood Designs to finalize the design of your pavement sign. They will provide proofs or mock-ups for your review and approval.
Payment and Production: Make the necessary payment as per the agreed terms. Once the payment is received, Custom Wood Designs will begin production on your pavement sign.
Delivery or Pickup: Upon completion, your pavement sign will be delivered to your specified location, or you can arrange for pickup if preferred.
Ordering pavement signs from Custom Wood Designs is a seamless process that ensures high-quality, attention-grabbing signage tailored to your business needs. Contact them to explore the options and start enhancing your outdoor advertising presence.
Type
Special Made Pavement Signs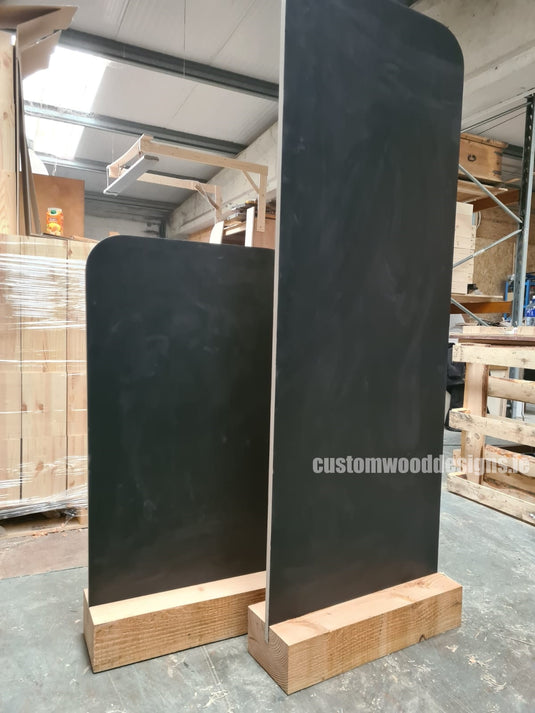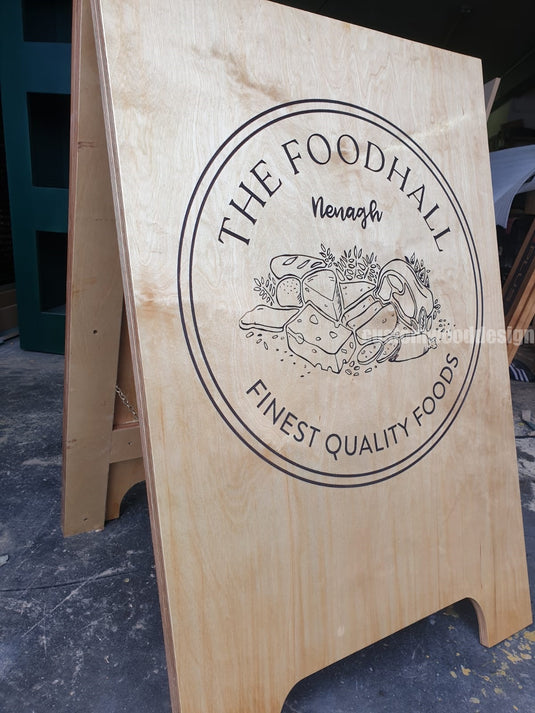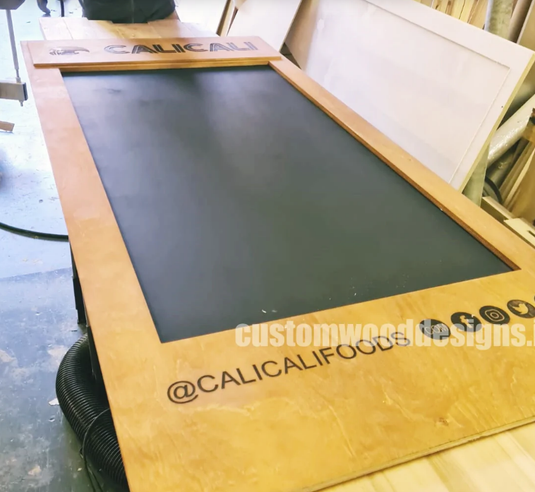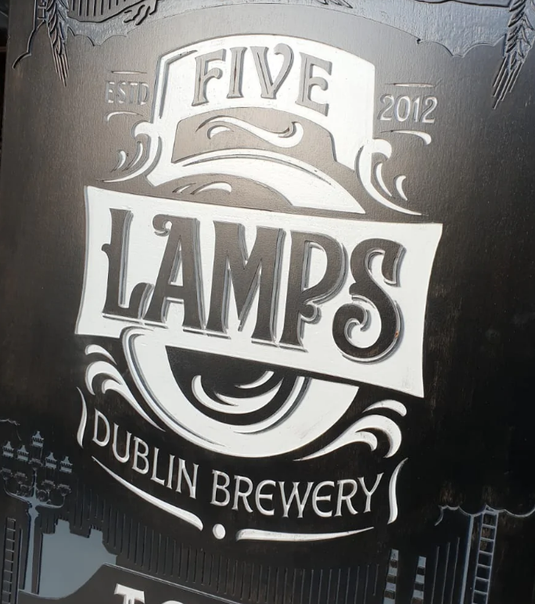 Stepping Up Your Marketing Game: The Power of Pavement Signs by Custom Wood Designs!
Increase Foot Traffic: Pavement signs are a fantastic way to attract attention and draw potential customers into your establishment. They act as an eye-catching advertisement, capturing the interest of passersby and enticing them to explore your business.
Example: A boutique clothing store can use a pavement sign to display a limited-time sale, showcasing their latest collections or promoting a special discount. This can attract pedestrians and encourage them to step inside the store to explore and make a purchase.
Promote Daily Specials or Offers: Pavement signs provide an opportunity to highlight daily specials, promotions, or exclusive offers. They allow you to communicate your current deals to a broader audience, creating a sense of urgency and encouraging immediate action.
Example: A café can use a pavement sign to showcase their "Buy One, Get One Free" coffee offer or display their featured pastry of the day. This can tempt people passing by to stop and indulge in their offerings.
Increase Brand Visibility: By placing your business name, logo, and branding elements on a pavement sign, you enhance your brand visibility within the local community. This helps in building brand recognition and making a memorable impression on potential customers.
Example: A new restaurant can use a branded pavement sign to display their logo, tagline, and mouth-watering food imagery. This can create awareness and generate curiosity among pedestrians, motivating them to visit the restaurant and try their delicious cuisine.
Provide Wayfinding and Information: Pavement signs can serve as directional guides, providing essential information to pedestrians and visitors. They help individuals navigate their way to your business or event, making it more convenient for them to find their destination.
Example: An art gallery hosting a special exhibition can use pavement signs to indicate the direction, provide event details, and mention the admission fee. This assists art enthusiasts in easily locating the gallery and attending the exhibition.
Create Impulse Sales: Pavement signs can trigger impulse purchases by displaying enticing visuals or messages that evoke curiosity or desire. They catch the attention of people passing by and encourage them to make spontaneous buying decisions.
Example: A bakery can use a pavement sign to showcase their freshly baked pastries, using mouthwatering images and tempting descriptions. This can tempt pedestrians to step inside and satisfy their cravings.
The purpose of pavement signs is to grab attention, communicate messages, and drive foot traffic to your business. They act as powerful marketing tools to increase visibility, promote offers, and enhance the overall customer experience.
Type
Standard Pavement Signs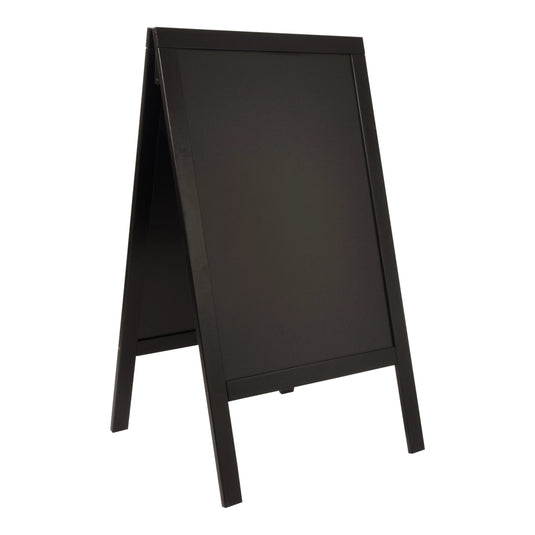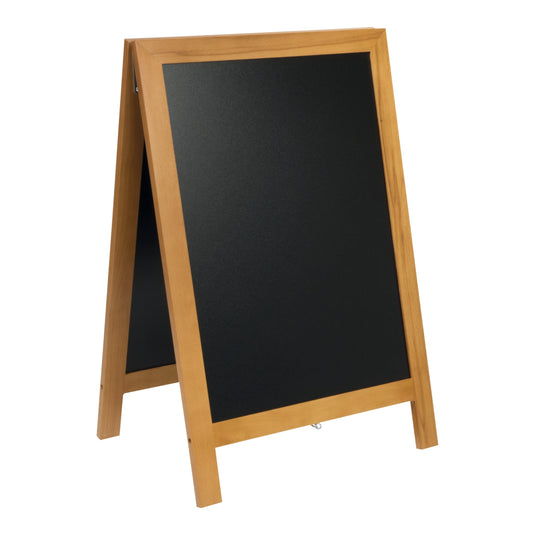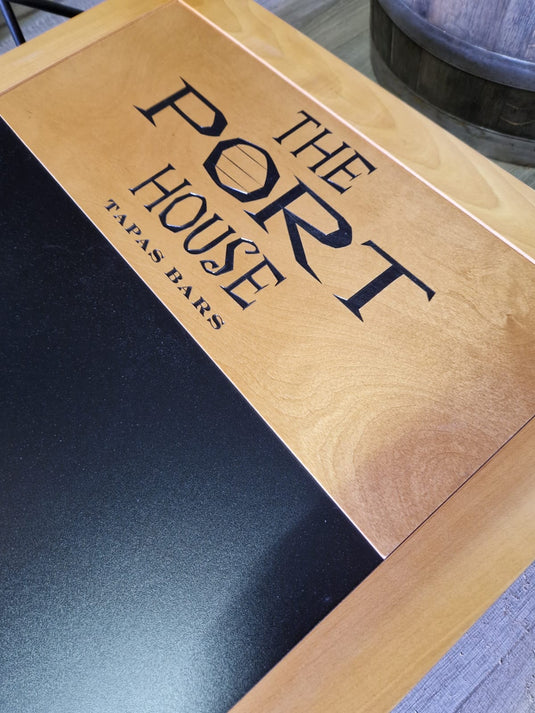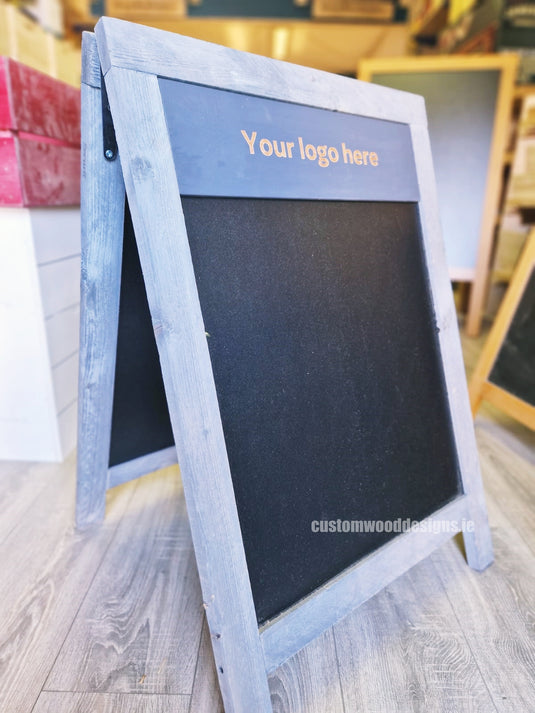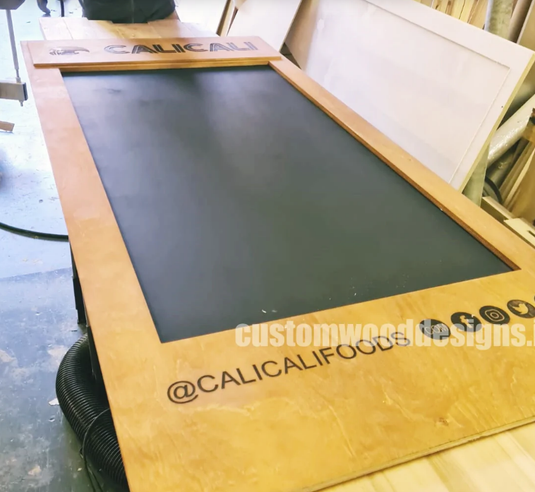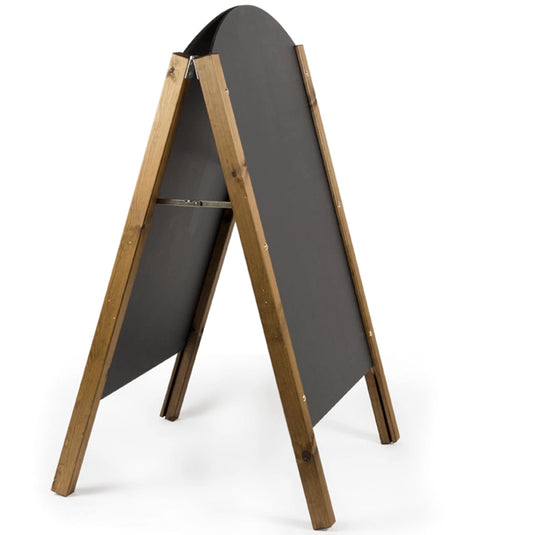 Ready to Buy
Pavement Signs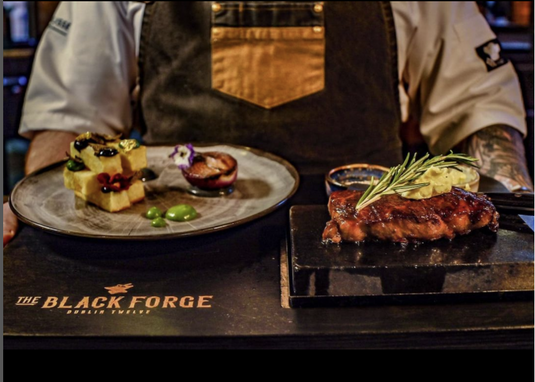 Hospitality
We specialize in creating high quality, custom-branded products for the hospitality industry, with over 1500 unique products from furniture to service & display we can help with almost any project.
Explore More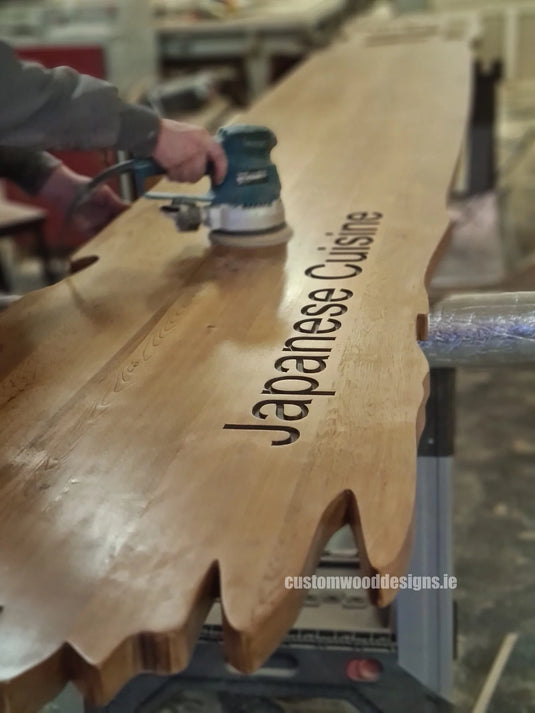 You may be interested in
In addition to pavement signs, Custom Wood Designs offers a range of other services that may be of interest to the same buyers:
Custom Display Units: Custom Wood Designs creates attractive and functional display units that can showcase products, promotional materials, or information. These units help businesses highlight their offerings and effectively engage customers.
Branded Point of Sale (POS) Solutions: Custom Wood Designs provides branded table tops, wood menus, countertop display units, premium display units, and rustic freestanding displays. These POS solutions are designed to capture attention, drive sales, and create a cohesive brand experience.
Branded Furniture: Businesses can enhance their brand identity by incorporating custom-branded furniture from Custom Wood Designs. From tables and chairs to storage solutions, they offer furniture that reflects a company's unique style and personality.
Trophies and Awards: Custom Wood Designs offers high-quality and customizable trophies and awards suitable for businesses, schools, and organizations. These recognition items can celebrate achievements, honor excellence, and boost team morale.
Wicker Baskets: Custom Wood Designs provides a selection of customizable wicker baskets that are perfect for creating gift baskets, retail displays, or adding a rustic touch to various settings. These baskets add charm and versatility to product presentations.
and more
All of these services from Custom Wood Designs cater to businesses and organizations seeking customized, visually appealing, and functional solutions. By incorporating these offerings into their marketing strategies, businesses can enhance their brand presence, engage customers, and create a memorable experience.
More Here
Contact Us
Please fill out the form below and we'll get back to you within 24 hours.