Contact Us
Please fill out the form below and we'll get back to you within 24 hours.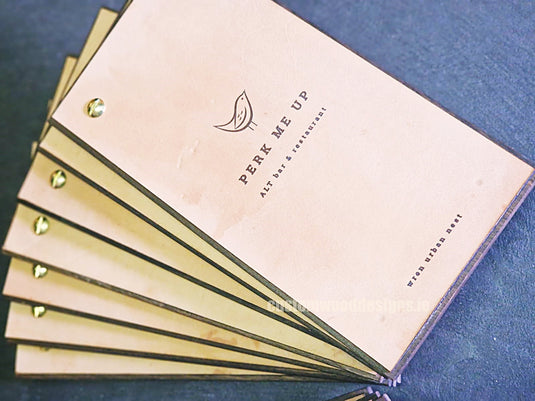 Custom Menus
Custom Wood Designs' Wooden Menus for the Hospitality Sector
Custom Wood Designs' wooden menus offer a range of benefits for the hospitality sector. First and foremost, they provide a unique and stylish option for presenting your menu to customers. The natural beauty of wood provides an inviting and warm atmosphere that can enhance the overall dining experience.
Custom Made Menus