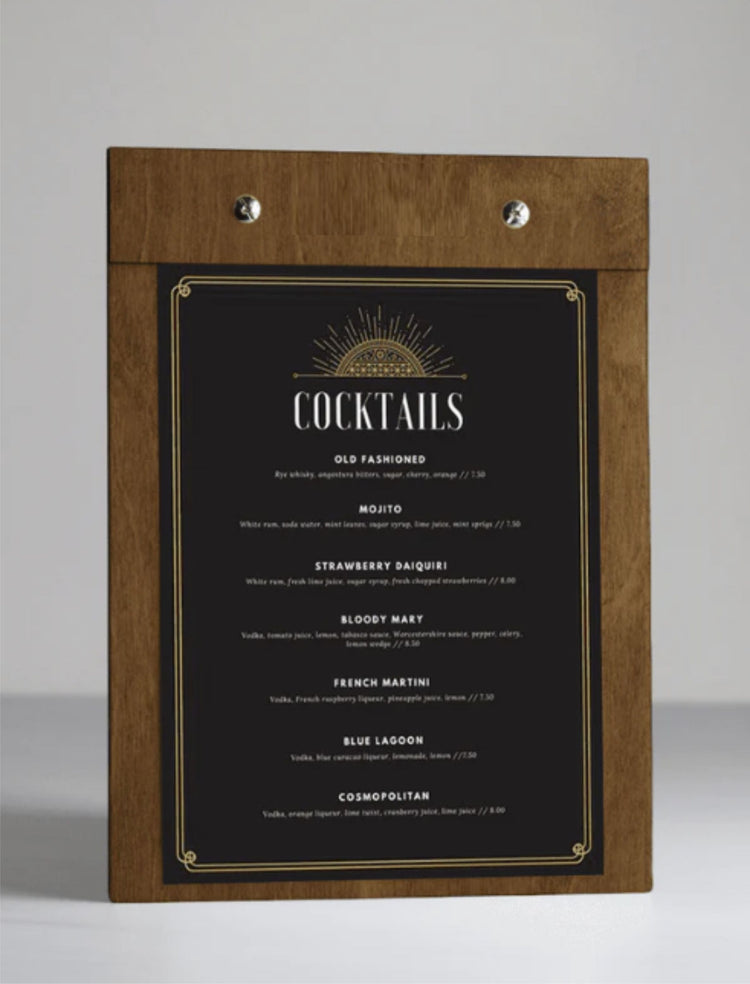 Clipboards can be useful in restaurant settings for several reasons:
Order Taking: Waitstaff can use clipboards to take orders efficiently, ensuring accuracy and preventing lost or misplaced order slips.

Menu Presentation: Clipboards can hold the menu, making it easy for customers to peruse and select their choices.

Guest Notes: Servers can jot down special requests, dietary restrictions, or customer preferences on clipboards to ensure a personalized dining experience.

Bill Management: Using clipboards to keep track of bills and receipts helps prevent errors in bill calculations and aids in payment processing.

Daily Specials: Clipboards can display daily specials or promotions, drawing attention to featured dishes and increasing sales.

Waitlist Management: Hosts or hostesses can use clipboards to maintain a waitlist and track table availability, improving guest seating efficiency.

Feedback Forms: Clipboards can hold customer feedback forms, making it convenient for patrons to provide comments or reviews about their dining experience.