Ordering Custom Signs from Custom Wood Designs: A Simple Guide
Ordering signs from Custom Wood Designs is easy! Simply send us an email at info@customwooddesigns.ie with your logo, size requirements, and any other design details or preferences.
Our team of experts will first access the details and come up with a required budget or pricing options for you. After this we will work with you to create a personalized and high-quality sign that meets your specific requirements and budget. If you're not exactly sure what you're looking for, we can help you with design ideas and suggestions.
Once we have all the necessary information, we will create a design draft for your approval. We will work with you to make any necessary changes or adjustments to ensure that the final product meets your expectations.
Before we begin the manufacturing process, we require payment upfront. This ensures that we can purchase the necessary materials and begin production in a timely manner.
With our exceptional customer service and support, you can trust that you're in good hands every step of the way. Contact us today at info@customwooddesigns.ie to start creating unique and memorable signage that's sure to get your business noticed.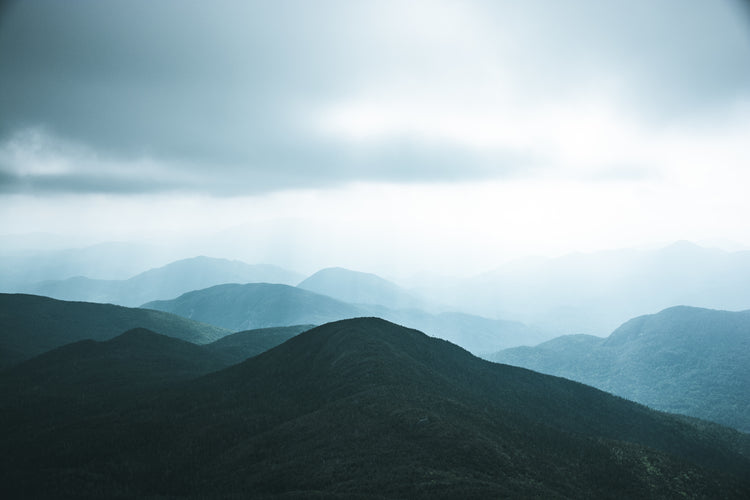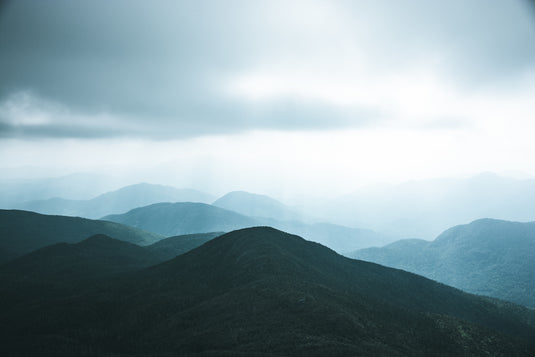 Luxury and Sustainable Signs from an Irish Business
At Custom Wood Designs, we take pride in being an Irish business that offers high-quality and customizable products to businesses and individuals worldwide. We are dedicated to working with sustainably sourced FSC materials that reflect our commitment to the environment with all material certificates available on request.
Solid Wood & Paint Finish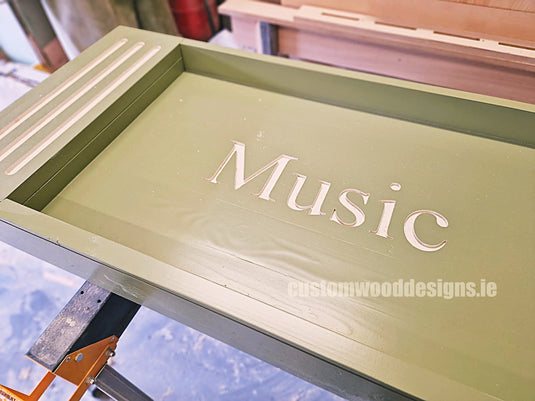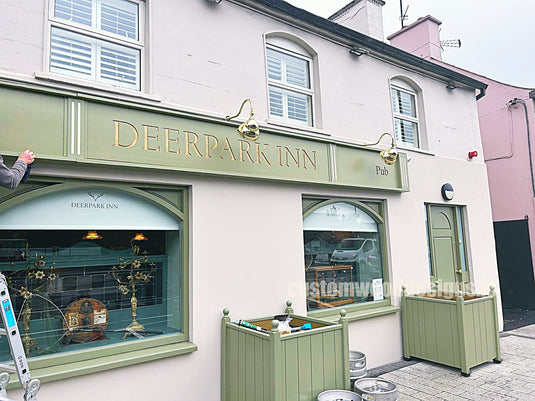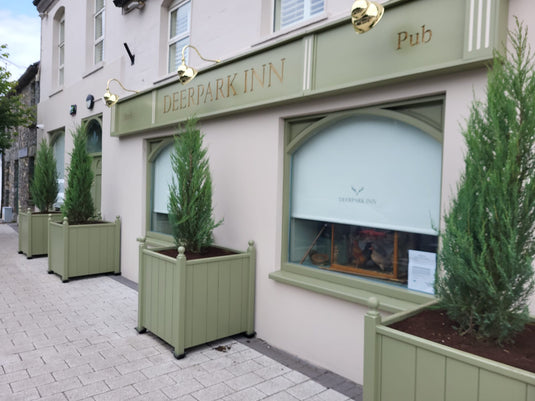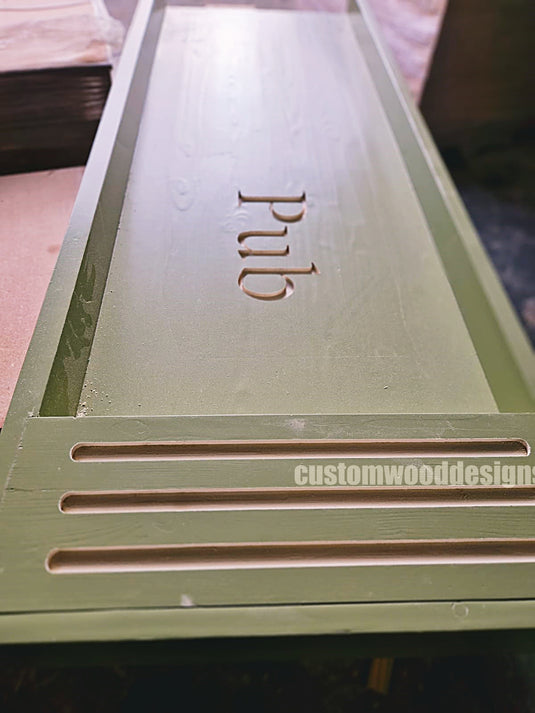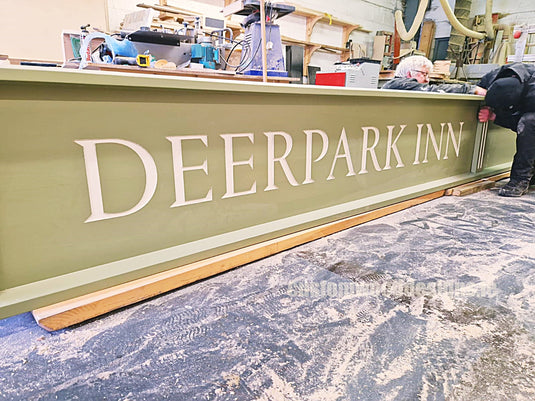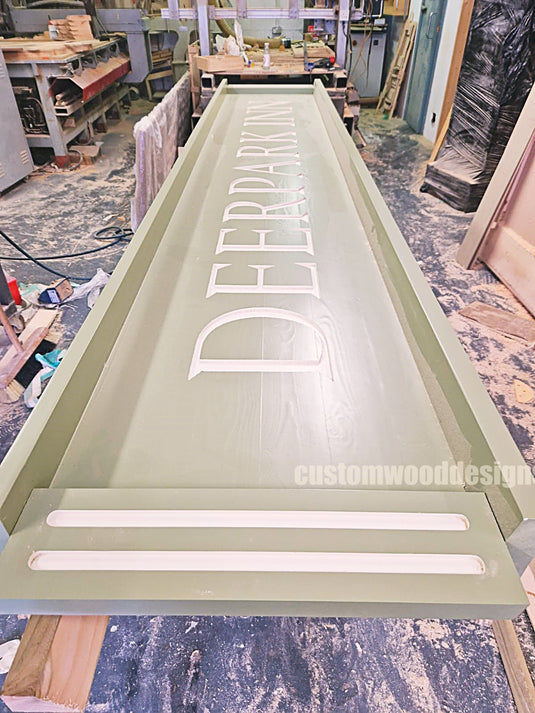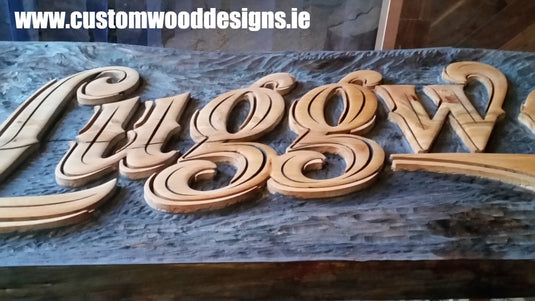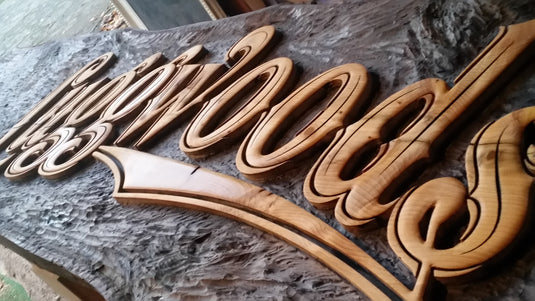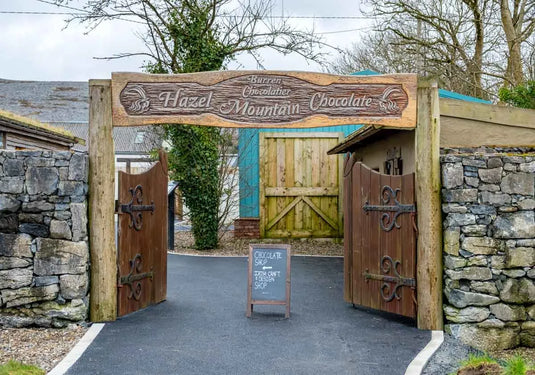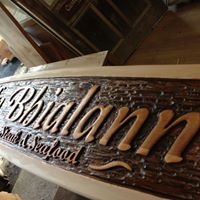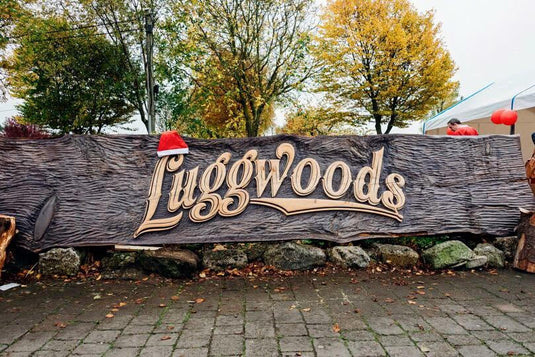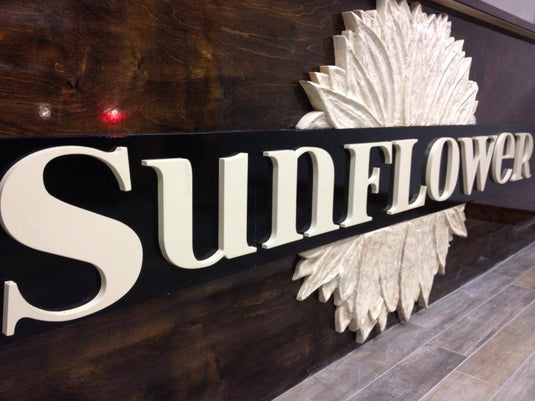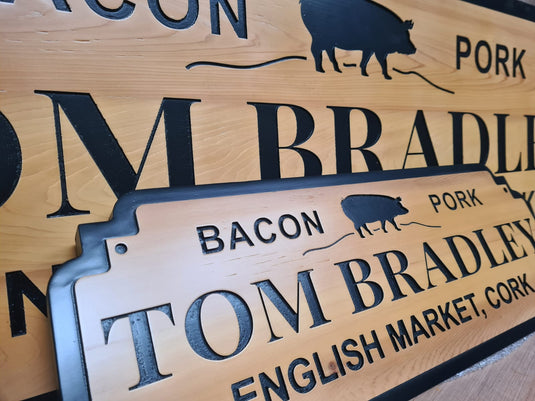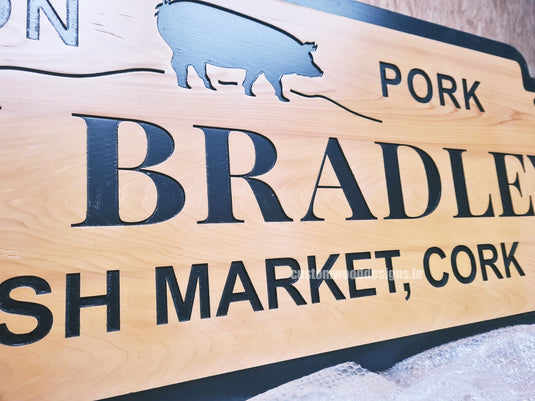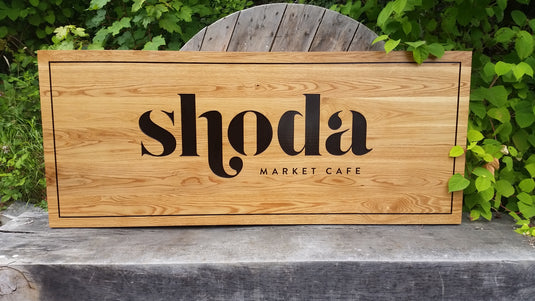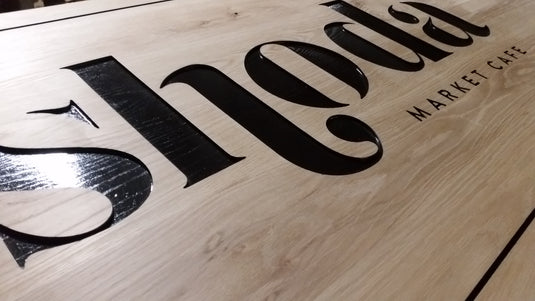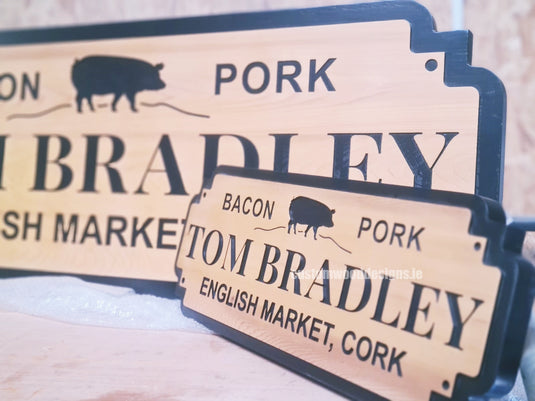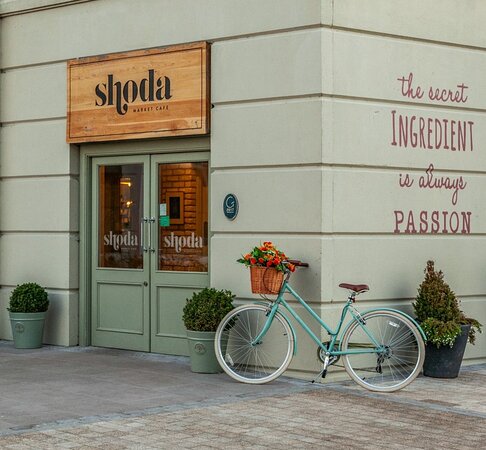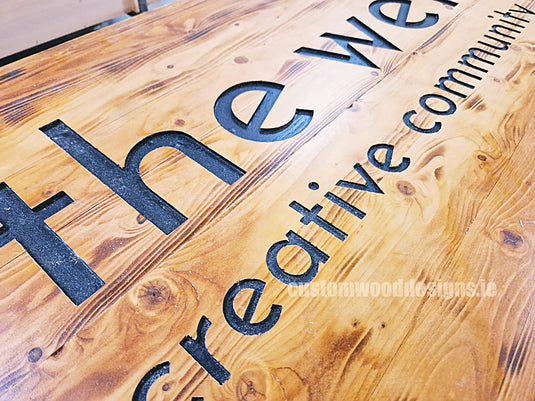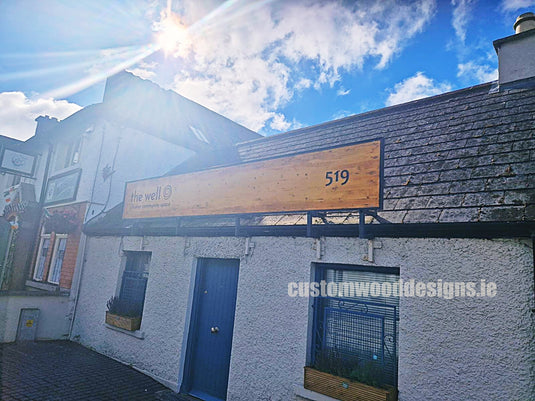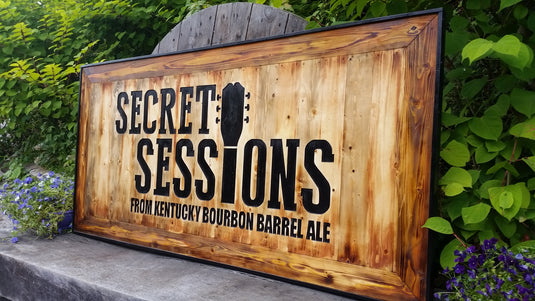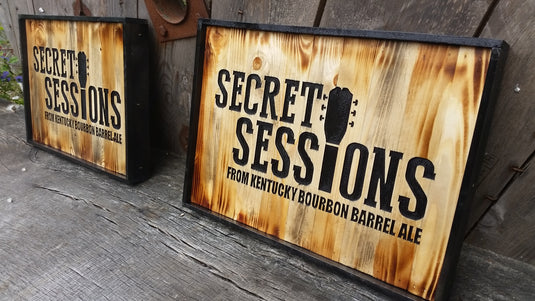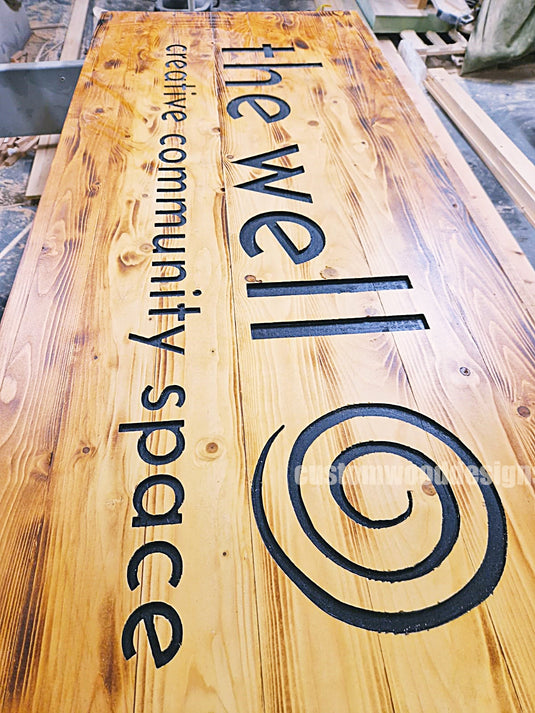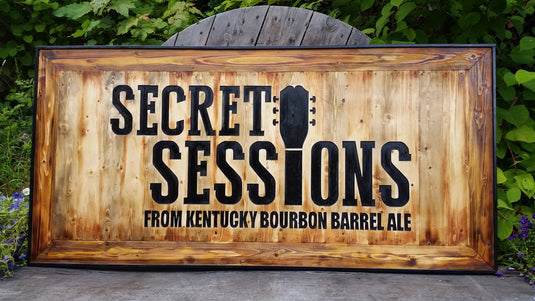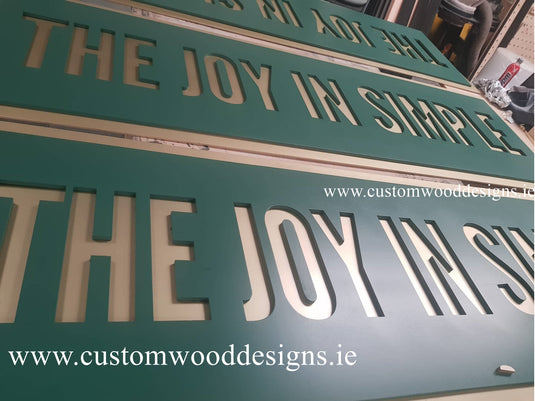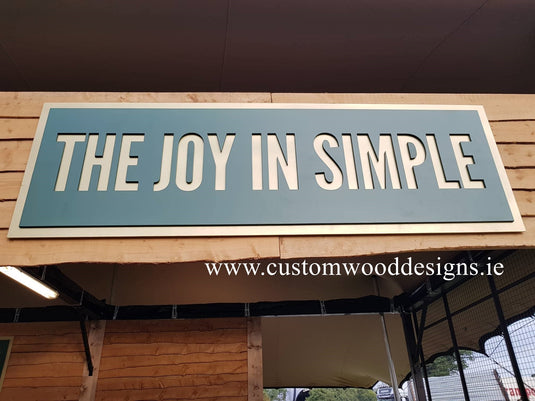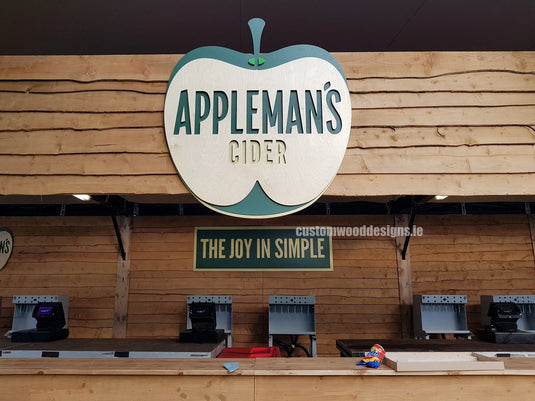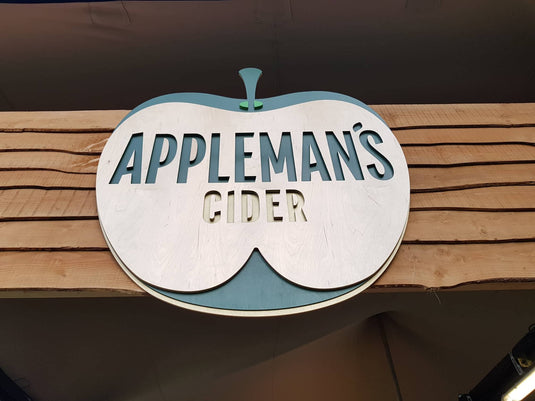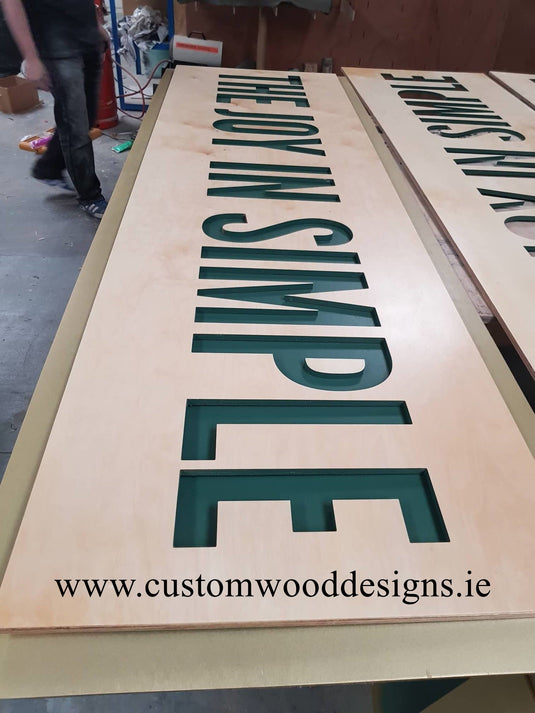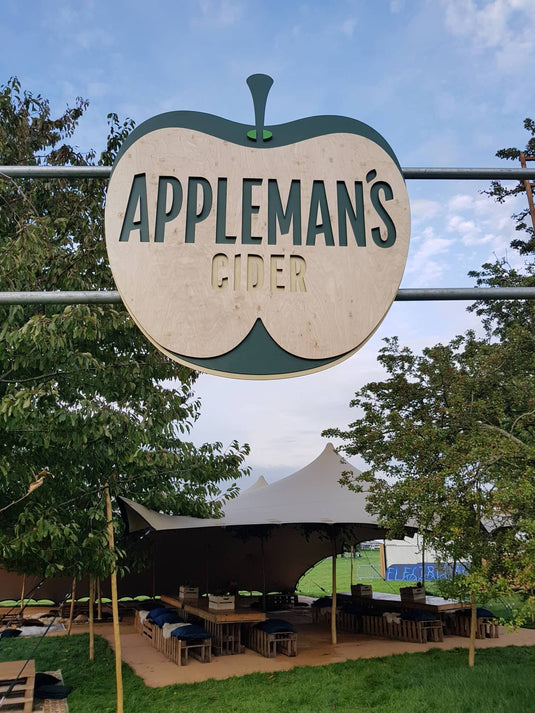 Modern and Sleek Birch Plywood Signs for Your Business
we offer high-quality and customizable birch plywood signs that are perfect for businesses looking for a modern and sleek look. Birch plywood is a popular material choice for signage due to its durability, stability, and light weight.
Birch plywood signs offer a unique and modern look that can help your business stand out. They have a smooth and consistent surface, which makes them perfect for intricate designs and details. They can also be easily cut into various shapes and sizes, allowing for customized shapes and creative displays.
In addition to being a sustainable and eco-friendly choice, birch plywood signs are also cost-effective and long-lasting. They're perfect for indoor use, and can also be used outdoors if properly sealed.
Our team of experts will work with you to create a personalized and high-quality birch plywood sign that meets your specific requirements and budget. We use advanced technology to ensure that our signs are accurately and beautifully crafted to showcase your business.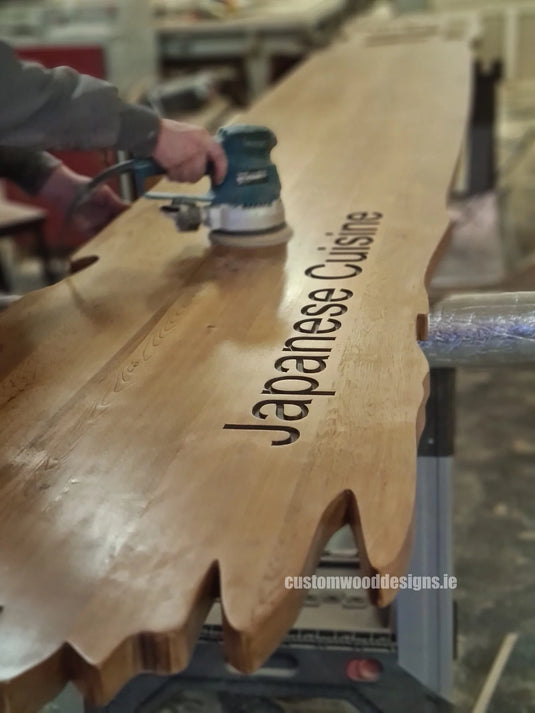 Explore More from Custom Wood Designs
Boxes & Crates: Tailored to your needs, we provide custom-branded bottle boxes, durable crates for shipping/storage, and rustic wicker baskets.
Point of Sale: Our branded table tops, wood menus, display units, and freestanding displays drive sales and customer interaction.
Signage: Eye-catching and durable, our large/small business signs, park signs, and pavement signs showcase your brand's style.
Recreational: Promote your business or event with our weather-resistant pavement signs, sign posts, and outdoor signage.
Trophies & Awards: We offer high-quality, customizable trophies and awards for businesses, schools, and organizations.
Custom-branded Furniture: Reflect your brand's style with our custom-branded indoor and outdoor furniture solutions.
Wicker Baskets: Customize our rustic wicker baskets with your brand's logo or message for gift baskets or retail displays.
Click for CWD Services
Contact Us
Please fill out the form below and we'll get back to you within 24 hours.