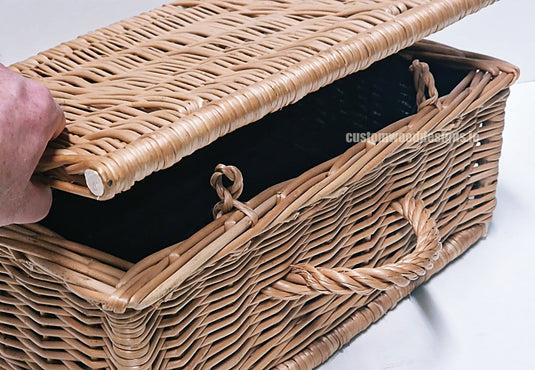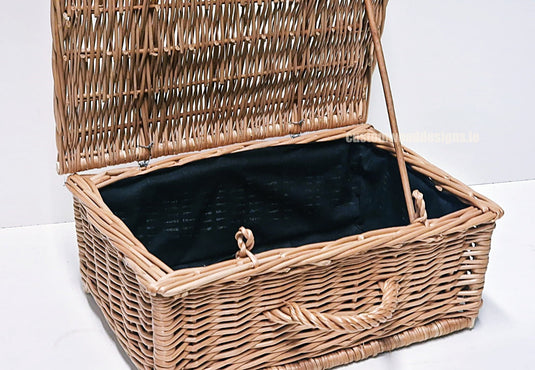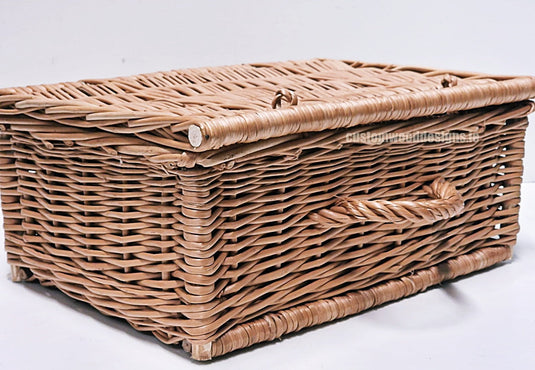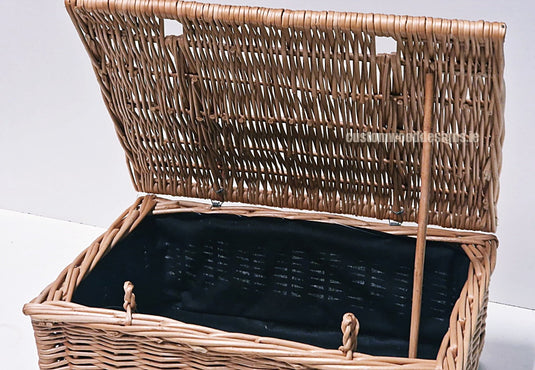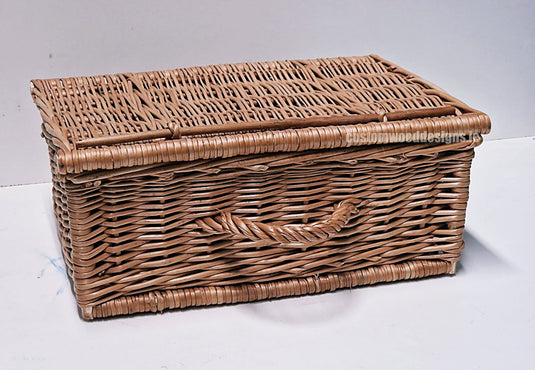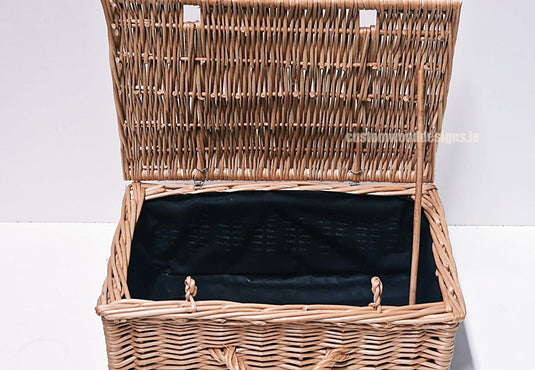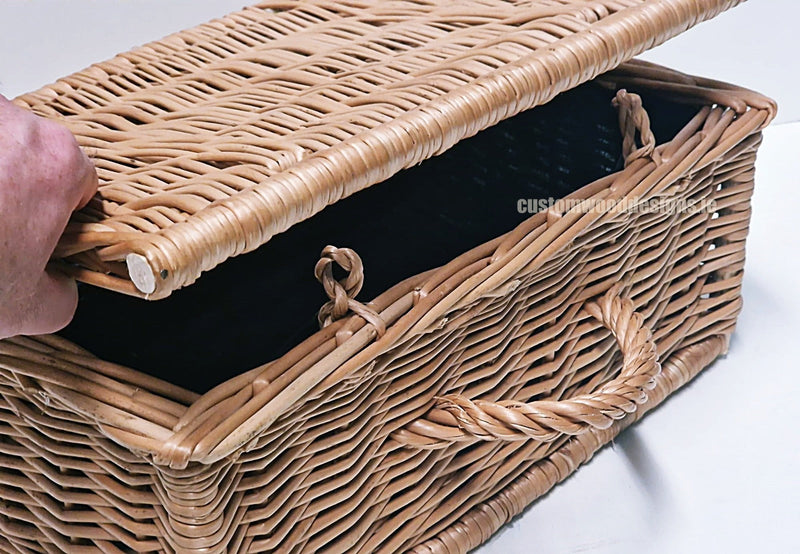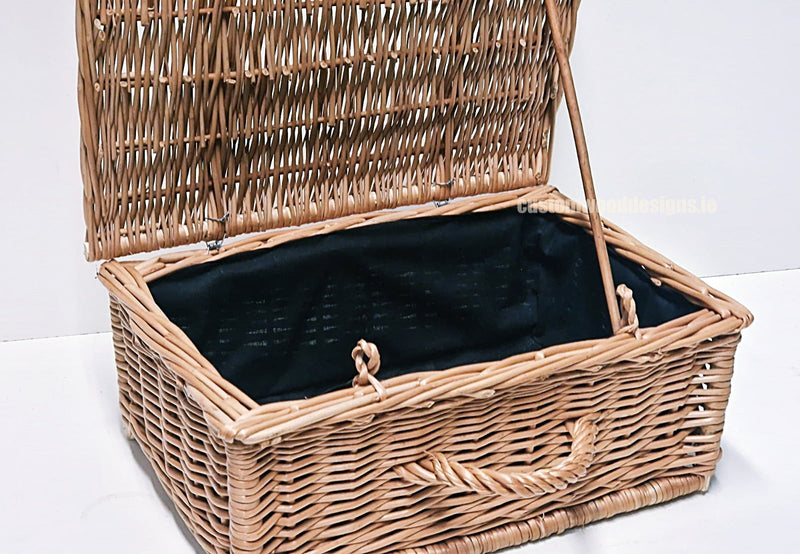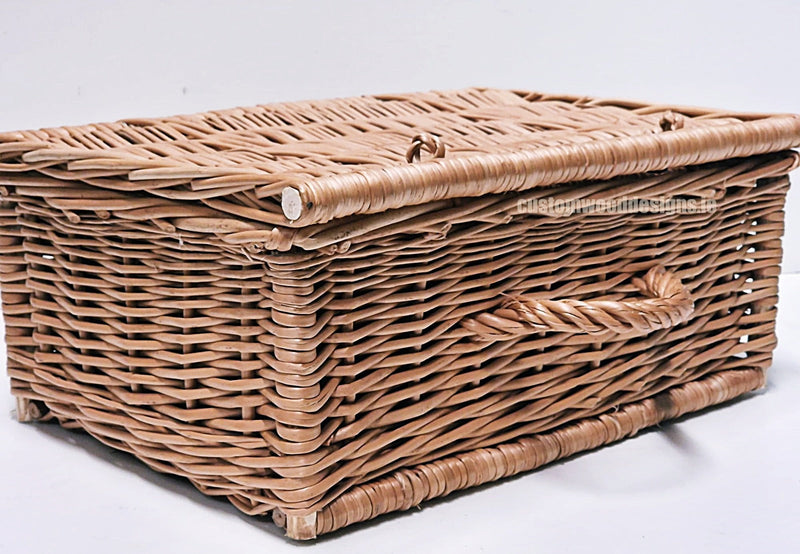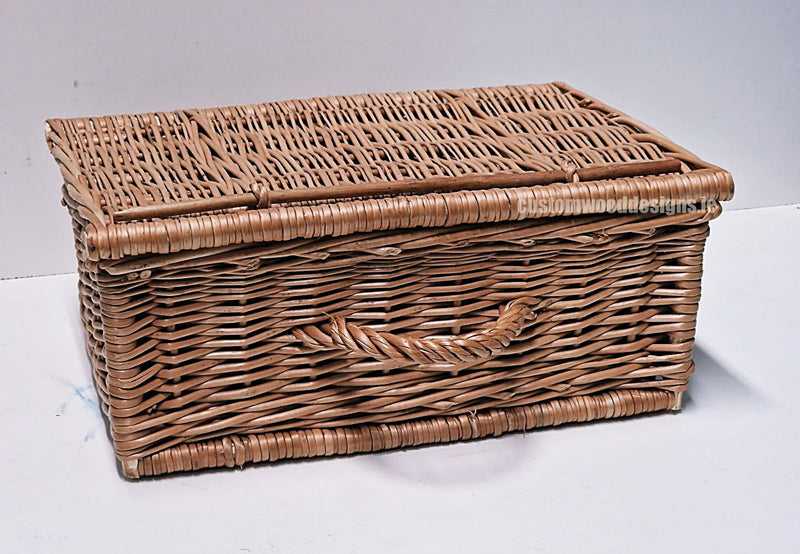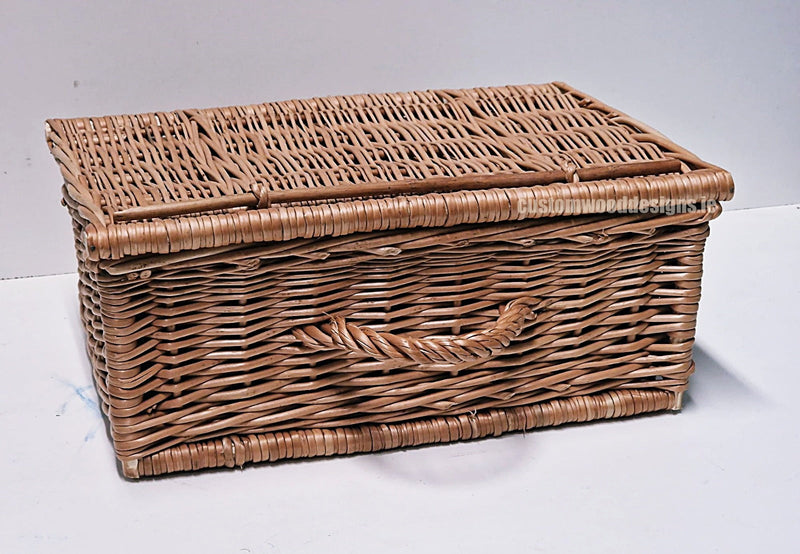 10 x Wicker Hamper Basket 40 X 28 X 17cm
Please allow for a lead time of 2 weeks 
Elevate Your Gifting Experience with our Wicker Hamper Baskets
Larger quantities available. These can also be made to order for particular sizes if required. 
Craftsmanship: Meticulously handwoven by skilled artisans, ensuring exceptional quality.
Versatility: Perfect for all occasions - birthdays, weddings, holidays, and retail displays.
Eco-Friendly: Sustainable, natural materials for beauty and environmental responsibility.
Customization: Personalize your gift with various sizes, shapes, and finishes.
Unforgettable: Give the gift of timeless elegance, cherished for years.
Perfect for Retail Displays Too!
Transform your retail space with our exquisite handmade wicker baskets:
Create captivating product displays.
Showcase merchandise with rustic charm.
Attract customers with unique and eye-catching presentations.
Fast and Secure Shipping | Satisfaction Guaranteed | Eco-Friendly Choices
Custom Wood Designs - Where Quality Meets Craftsmanship!