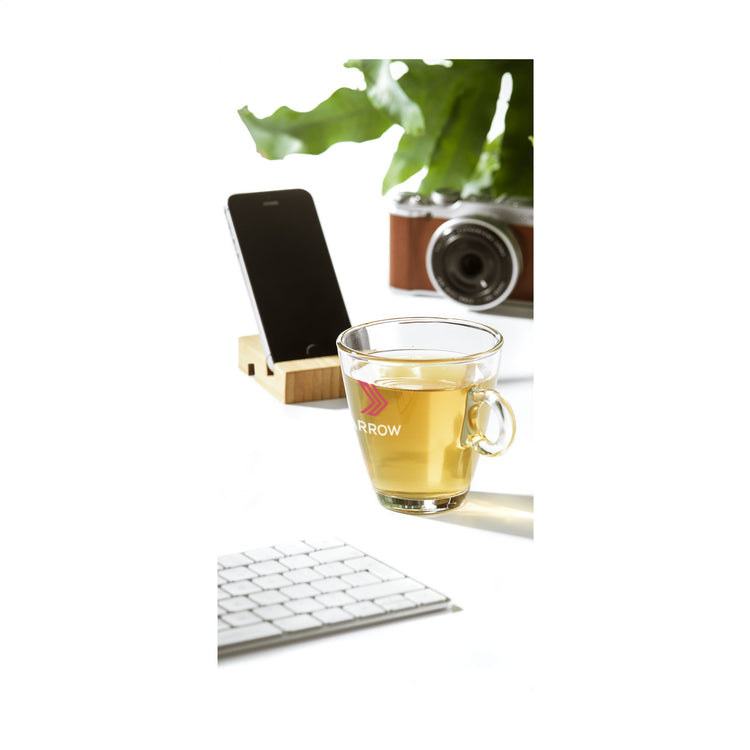 Wooden phone stands offer several advantages:
Aesthetic Appeal: Wood phone stands often have an attractive and timeless design, adding a touch of elegance to your workspace or home.

Durability: Wood is a durable material that can withstand everyday wear and tear, providing long-lasting support for your phone.

Stability: Wooden phone stands are stable and less likely to tip over, providing a secure platform for your device.

Eco-Friendly: Many people prefer wood stands because they are made from a renewable resource, making them an environmentally friendly choice.

Customization: Wood can be easily customized with various finishes and colors to match your personal style or décor.

Cable Management: Some wooden phone stands come with built-in cable management, helping you keep your charging cables organized and untangled.

Multi-Purpose: Some wood phone stands offer additional functionality, such as holding tablets, providing storage space, or serving as a desk organizer.

Natural Feel: Wooden stands have a warm, natural feel that contrasts with the cold, industrial appearance of metal or plastic stands.