Crafting Distinctive Hospitality Spaces: Custom Wood Designs
At Custom Wood Designs, we offer a wide range of furniture products specifically designed for the hospitality industry, available for worldwide shipping. While we've highlighted some of our featured outdoor furniture pieces, there's much more to explore in our extensive collection.
In addition to the furniture options mentioned earlier, we also specialize in creating custom wooden furniture. Our skilled craftsmen can bring your unique ideas to life, designing and crafting one-of-a-kind pieces tailored to your exact specifications. Whether you're looking for custom tables, benches, outdoor dining packages, or any other wooden furniture, we have the expertise and creativity to deliver exceptional results.
We understand that every hospitality space is unique, and that's why we offer customizable solutions. Our team will work closely with you to understand your vision, requirements, and branding to create furniture that perfectly complements your establishment's style and ambiance.
When you choose Custom Wood Designs, you can expect the highest quality craftsmanship, attention to detail, and a commitment to sustainability. Our furniture is made using eco-friendly materials and processes, ensuring a minimal impact on the environment while delivering outstanding durability and aesthetics.
To explore our complete range of hospitality furniture offerings, including custom wooden pieces, please contact our office at 01 2573871 or email us at info@customwooddesigns.ie. Our friendly and knowledgeable team is eager to assist you in selecting the ideal furniture solutions for your hospitality space.
With Custom Wood Designs, you not only get access to an extensive selection of furniture products but also the opportunity to bring your unique ideas to life. Experience the beauty and functionality of our wooden furniture and elevate your hospitality space to new heights of elegance and distinction.
No matter where you are in the world, our global shipping services ensure that our environmentally conscious offerings are within your reach. Join us in making a positive impact on the planet by incorporating Custom Wood Designs into your hospitality space.
Outdoor Hospitality Furniture
Ideal for Hotels, Restaurants, Cafes, Bars, and More
Our outdoor hospitality furniture range at Custom Wood Designs is specifically designed to enhance the ambiance and functionality of your outdoor spaces. Whether you own a hotel with a picturesque garden, a restaurant with a charming patio, a cafe with an inviting terrace, or a vibrant bar with an outdoor seating area, our exquisite collection of outdoor furniture is crafted to meet the unique needs of your establishment.:
Outdoor Dining Sets: Set up stylish and comfortable dining areas with our outdoor dining tables and chairs, perfect for al fresco dining experiences.
Lounge Sets: Create inviting lounge areas with our outdoor sofas, armchairs, and coffee tables, providing a relaxing space for guests to unwind.
Bar Counters: Enhance your outdoor bar area with our sleek and sturdy bar counters, complete with matching bar stools for a cohesive and stylish look.
Sun Loungers: Design a luxurious poolside or garden area with our comfortable and durable sun loungers, perfect for sunbathing and relaxation.
Outdoor Benches: Add charm and functionality to your outdoor spaces with our wooden benches, providing seating options for parks, gardens, and outdoor seating areas.
Outdoor Umbrellas: Provide shade and protection from the elements with our sturdy and stylish outdoor umbrellas, ideal for patio and poolside areas.
Bistro Sets: Set up a charming and intimate atmosphere in your outdoor cafe with our bistro tables, chairs, and benches, perfect for enjoying a cup of coffee or a light meal.
Picnic Tables: Create a casual and inviting dining experience with our picnic tables, perfect for outdoor gatherings and family-friendly spaces.
Outdoor Bar Sets: Design a vibrant outdoor bar area with our high-top tables and bar stools, providing a casual and socializing atmosphere.
Outdoor Planters: Enhance the aesthetics of your outdoor space with our wooden planters, allowing you to incorporate greenery and flowers into your hospitality area.
Outdoor Lounge Chairs: Provide comfortable seating options with our outdoor lounge chairs, allowing guests to relax and enjoy the outdoor environment.
Outdoor Side Tables: Complete your outdoor seating arrangements with our practical and stylish side tables, perfect for holding drinks, snacks, and decor.
Outdoor Bar Carts: Add convenience to your outdoor bar area with our versatile and mobile bar carts, allowing for easy drink service and storage.
Custom Outdoor Furniture: In addition to our wide range of existing designs, we also specialize in creating custom outdoor wooden furniture tailored to your specific needs, ensuring a unique and personalized touch for your outdoor hospitality space.
By choosing Custom Wood Designs, you not only get access to a diverse range of outdoor hospitality furniture options, but you also benefit from our commitment to sustainability, exceptional craftsmanship, and global shipping services. Contact us today at info@customwooddesigns.ie or call us at 00353 1 2573871 to explore our offerings and discuss how we can transform your outdoor hospitality space into a captivating and functional environment.
Transform Your Hospitality Space with Custom Wood Designs
If you're looking to create a captivating atmosphere and leave a lasting impression on your guests, you've come to the right place.
Our outdoor hospitality furniture is designed to withstand the elements while providing comfort and style to your outdoor spaces. Whether it's a cozy patio, a vibrant rooftop bar, or a serene garden retreat, our furniture will create an inviting oasis for your guests to relax and unwind.
But we don't stop at furniture.
We understand the importance of the finer details that complete the dining experience. That's why we offer a range of custom wood products designed specifically for the hospitality industry. Imagine presenting your menu on beautifully engraved or laser engraved wood menus, exuding a touch of sophistication and uniqueness that will captivate your guests.
To keep your operations running smoothly, our caddies and dispensers provide practical solutions for organizing cutlery, condiments, napkins, and more. Our coasters not only protect your surfaces but also serve as stylish branding opportunities, leaving a lasting impression on your patrons.
Looking to add a personal touch to your establishment? Our tabletop chalkboards allow you to showcase daily specials or personalized messages, creating an interactive and engaging experience for your guests. And for outdoor promotion, our pavement signs are eye-catching and versatile, drawing attention to your venue and enticing passersby.
At Custom Wood Designs, we believe that every detail matters. That's why we offer custom-branded bottle openers, cutlery, and wicker baskets, ensuring that your brand is present at every touchpoint of your guests' experience. Our attention to detail extends to the design and craftsmanship of each product, ensuring the highest quality and durability.
With our passion for woodwork and commitment to customer satisfaction, we strive to exceed your expectations and help you create a memorable and enchanting atmosphere for your guests. Join numerous hospitality establishments who have trusted Custom Wood Designs to enhance their spaces and elevate their brand.
Take a browse through our offerings and let us bring the natural beauty of wood to your hospitality business. Discover the endless possibilities and transform your venue into a destination that guests will remember and revisit time and time again.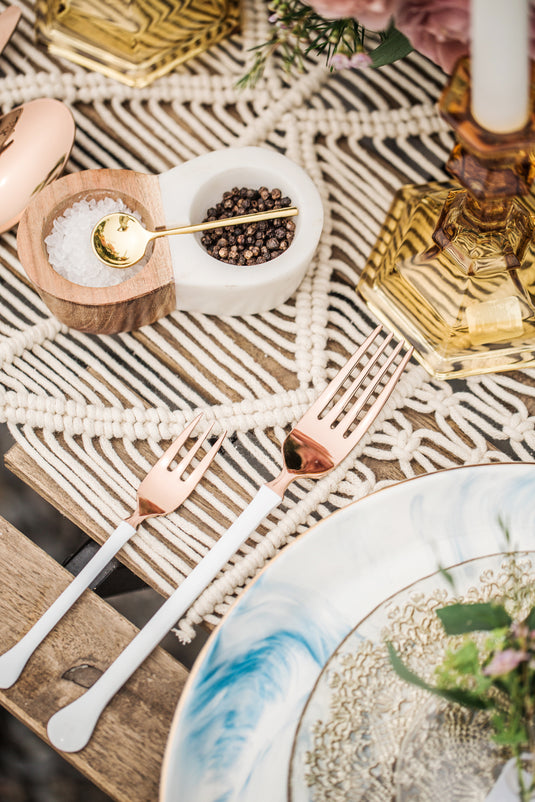 Our Flexibility of Work
At Custom Wood Designs, we understand the importance of creating a truly unique and remarkable hospitality space. That's why we offer the flexibility to work with your own designers or provide our expert design services to bring your vision to life.
Collaborate with Designers: If you already have a designer or architect working on your project, we welcome collaboration. Our team will seamlessly coordinate with your design professionals to ensure that our furniture perfectly complements the overall aesthetic and functionality of your space.
Expert Design Services: If you're in need of professional design assistance, our experienced team is here to help. We can provide expert guidance, conceptualize innovative ideas, and create custom furniture designs that align with your brand and ambiance.
By partnering with us, you can benefit from our extensive knowledge of hospitality furniture and our ability to create bespoke pieces tailored to your specific requirements. Our design team is well-versed in the latest trends and can help you strike the perfect balance between style, comfort, and practicality.
How to Order
To place an order or inquire about our products, please reach out to us at info@customwooddesigns.ie. You can also contact us directly at 00353 1 2573871. Our friendly and knowledgeable team will be delighted to assist you with any questions you may have and guide you through the ordering process.
We value your satisfaction and strive to provide a seamless experience from start to finish. Whether you are looking to add a touch of elegance to your hospitality space or need custom-made wood designs tailored to your specific requirements, we are here to turn your vision into reality.
Feel free to email us or give us a call, and we'll be more than happy to discuss your needs, provide detailed product information, assist with customization options, and help you with the ordering process.
At Custom Wood Designs, we look forward to collaborating with you and delivering exceptional wood products that exceed your expectations. Contact us today to get started on transforming your hospitality space with our environmentally conscious offerings.
Contact Us
Please fill out the form below and we'll get back to you within 24 hours.